Cory Wong
Funk, Instrumental, United States
Cory is from Minneapolis, so there's a lot of Prince in his musical DNA, and he definitely nails that powerful funky approach, with a right-hand groove that is second to none.

He grew up playing in jazz clubs so he also has access to a wide vocabulary of complex chords and scales, but then he also worked as a session player in Nashville, which taught him to be as versatile as possible.

He joined the famous funk band Vulfpeck in 2016 and has been part of the unit ever since, including performing at a sold-out Madison Square Garden in 2019, an insanely rare feat for an instrumental-oriented funk band.

Cory Wong also released his first solo music in 2017 and continues to record albums and EPs at a staggering rate, including many collaborations and his other band, The Fearless Flyers, featuring Mark Lettieri from Snarky Puppy. With 13 solo albums and multiple collaborations with other artists, Cory Wong has no lack of inspiration.

Cory is also involved in many other projects, including a Youtube show (in which he plays with his band the Wong Notes, and performs humorous skits), a podcast (Wong Notes, in which he chats with guitar players that have influenced him) and a great social media presence.

In 2021, Cory has been nominated for a Grammy for "Best New Age Album" for his album "Mediations" with Jon Batiste.

Join Cory in the Play Guitar Hits application, and improve your funk technique by learning two of his most famous songs: Lilypad and United.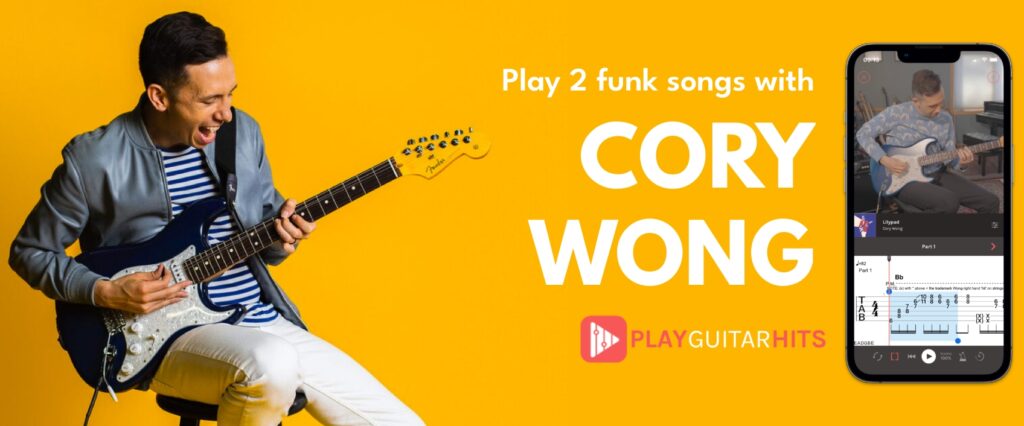 Why do I like Guitar Pro?
I like Guitar Pro because it's the best way to get transcriptions done for both sheet music and TAB. 
It's got more features that focus on guitar specific things than any other software I've used.
I also love that the new version has the ability to link stems to specific guitar parts: so when someone is reading my transcriptions, they can hear the individual parts along with them!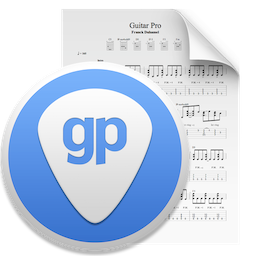 Cory-Wong-Lilypad.gp
The official Guitar Pro tabs and scores library