Oz Noy
Instrumental, Jazz, United States
Oz Noy is a virtuoso guitarist of Israeli origin, he became known thanks to his very particular style which mixes Jazz, Fusion, Funk, Rock, and R&B. His career began at a very young age, in fact, at 16 he was playing with the major musicians of the Israeli scene.

When he turned 25, he decided to move to New York, and he recorded his first album "Oz Live" there. He shook up the local scene with his unique guitar parts. He recorded 8 more solo albums with the help of musical geniuses such as Steve Lukather, Eric Johnson, and Warren Haynes.

Oz Noy holds master classes at prestigious schools such as the Collective School of Music in New York, but also on Play Guitar Hits. Oz's explanations of the songs "Ice Pick" and "Schizophrenic" are available on Play Guitar Hits.

His classes are very popular as Oz Noy is known to be a wonderful teacher, especially because of his two instructional DVDs "Guitar Improvisational Workout" and "Play along Workout".

Throughout his long career, he has performed and recorded with many artists such as Joe Perry, Scary Pockets, The Allman Brothers Band, and many more.

Learn 2 of Oz Noy's amazing songs on the guitar with the Play Guitar Hits app.
Why do I like Guitar Pro?
Guitar Pro is a great tool to learn some of your favorite songs, it's very detailed and easy to follow, you can see exactly how the guitarist plays his song.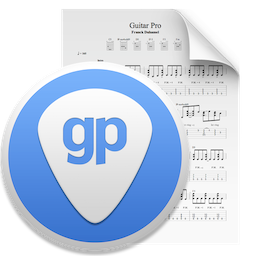 Oz-Noy-Schizophrenic.gp
The official Guitar Pro tabs and scores library