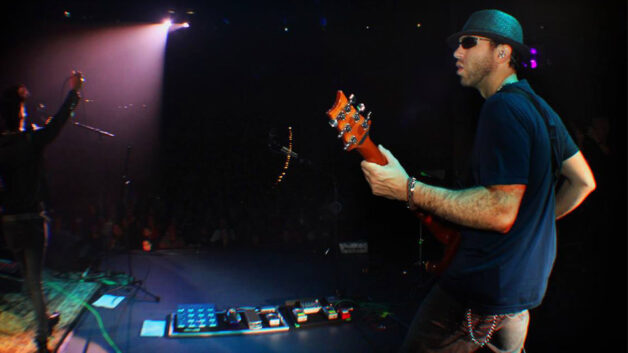 Dave Weiner
Instrumental, United States
Dave Weiner is an American guitarist born in 1976. He has released 3 solo albums ("Shove the Sun Aside", "On Revolute" and "A Collection of Short Stories: Vol. 1.").

Dave is known for being one of Steve Vai's touring guitarists. He has been playing with Steve for more than 13 years, visiting over 50 countries and playing over 500 shows.

As a founder of www.riffoftheweek.com, Dave Weiner is a great and passionate guitar instructor. He posts new guitar lessons every Wednesday on his website and covers a wide range of styles and guitar techniques. He also offers one-to-one Skype lessons through his website.
Why do I like Guitar Pro?
Guitar Pro is by far the easiest and best-looking tab/notation app I've worked with. GP makes quick work of all of my tabbing needs and does so in style.
The official Guitar Pro tabs and scores library