Guitar lessons with Play Guitar Hits
Learn how to play your favourite songs with:
Interactive scores
Left and right hands videos
Backing tracks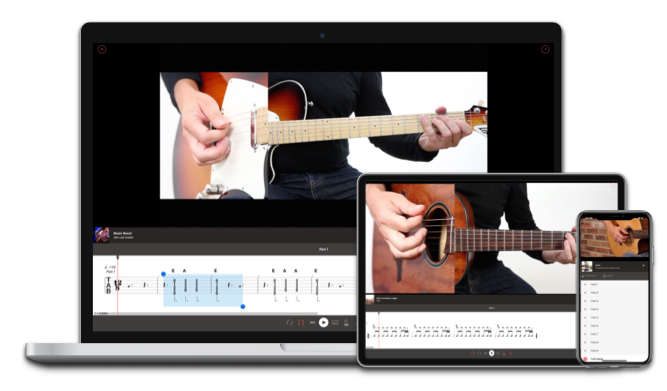 Grab your guitar and
get playing now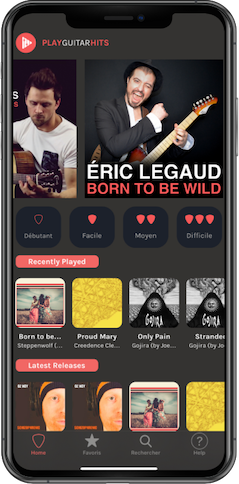 Choose your level
Select the styles you like
Play songs from AC/DC, The Beatles, The Rolling Stones, Coldplay and more...
Learn at your own pace
Slow the tempo down to 50%
Pratice one part at a time
Play the full song with backing tracks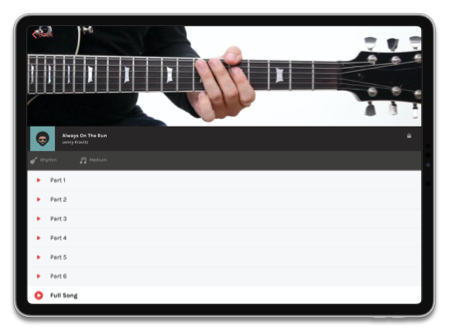 Play new hit songs every week
blues
rock
classical
pop
country
funk
metal
Baby Can I Hold You

Tracy Chapman

Always On The Run

Lenny Kravitz

Shallow

Lady Gaga (by Nate Savage)

Start Me Up

The Rolling Stones

Bad Liar

Imagine Dragons (by Gareth Evans)
Learn from the best guitar players
Oz Noy qualifies his music as "jazz that doesn't sound like it".
His unique style is a powerfull mix of funk, rock, blues and R&B influences.
Discover the secrets of his playing and technique in 2 exclusive masterclasses.
Meet your instructors
Performer, guitar teacher and talented writer Julien has a strong reputation in the French guitar landscape.

Julien will help you choose the right settings for your effect pedals and how to use them properly.

Professional guitarist, arranger, composer, performer, and teaching for more than 20 years,

Florent has developped an efficient and fun method that will help you make significative progress.

Gareth has been teaching the guitar on Youtube for 11 years.
His channel has reached more than 770k followers!

Learn several of his amazing fingerstyle arrangements of songs like The Scientist by Coldplay.

Eric Legaud MrGalagomusic

Youtubeur, guitarist and professional pianist, Eric Legaud is surely the coolest guitar teacher in France.

With his humor and his kindness Éric has the ability to make songs like Born To Be Wild from Steppenwolf very easy to learn.

Nate Savage has been creating online guitar lessons for over a decade.

Nate will help you play hit songs like Shallow by Lady Gaga and fingerstyle classics like Windy and Warm.
Play Guitar Hits partners