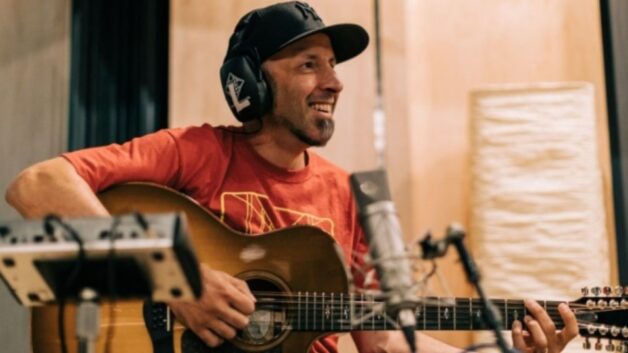 Chris Buono
Funk, Jazz, Rock, United States
Chris Buono's guitar journey started with his older brother Louis. Under Lou's influence and impromptu lessons, he discovered Steve Howe, Jimmy Page, David Gilmour, and Eddie Van Halen – all of whom remain core references – while trying to play whatever came his way. Thanks to Chris's first proper teacher, Frankie Cicala, his journey extended to jazz and funk. Given Chris's lauded versatility it's no surprise it's difficult to narrow down his influences, but we'd be remiss if we didn't add Steve Vai, Joe Satriani, Joe Pass, Dave Fiuczynski, Wayne Krantz, David Torn and Stephen Egerton to the aforementioned list of legends.

While Chris enjoys a successful career as a sideman in the NY/NJ area both as a performer and session player, it is his teaching that continues to have the greatest impact in the world of guitar. Starting out as a local private teacher on the Jersey Shore with students who went on to forge formidable careers including Bob Lanzetti (Snarky Puppy), Mark Bronzino (Iron Reagan) and Harvey Valdes, Chris ascended through the ranks all the way to Berklee College of Music where he was part of the legendary Guitar Department faculty from 2003-2008.

There he taught and mentored players like Rob Compa (Dopapod), Aurelien Budynek (Marky Ramone), Annie Clark (St. Vincent), Craig Brodhead (Turkuaz), Ben Levin (Bent Knee) and Marcus Rezak (Shred is Dead). Since then Buono's teaching connects with thousands of guitarists all over the world through TrueFire as well as publications from Alfred, Hal Leonard and Guitar Player Magazine.

Notably, Chris has produced nearly 50 TrueFire courses with his TrueFire Guitar Gym Series ranking as a consistent best-seller, authored eight instructional books and more than 50 magazine articles on playing techniques of all levels as well as theory, gear and music technology.
Amidst this perpetual cascade of teaching media Chris manages to continue to produce music as an artist. In 2023 Buono will be releasing original music through Music in the Present Tense. Releases will include a collection of tunes he co-wrote with Tippan Phasuk (Sirintip), which feature Evan Marien and Justin Stanton (Snarky Puppy); along with the debut release from his modern organ trio project, cB3, with Ben Stivers and Tobias Ralph.

As a performer, Chris stays active with collaborations and guest spots with fellow guitarists Dweezil Zappa, Vernon Reid and Oz Noy and bands like Snarky Puppy, Dopapod and Consider the Source.
Why do I like Guitar Pro?
Guitar Pro is a lifesaver. I come from the old days of PowerTab. When that was no more, most of the alternatives were more than capable, yet very difficult to work with.
Guitar Pro had the functionality to do serious work without getting buried in needlessly complicated procedures.
Therefore, the switch was a no-brainer. Another big plus is that almost everyone in my world has it, making file-trading possible. This is invaluable both as a teacher and a content creator.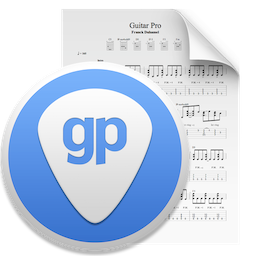 Chris_Buono-All_Is_One.gp
The official Guitar Pro tabs and scores library