Nate Navarro
Bass, Instrumental, United States
Nate Navarro is a professional session and touring bassist, author, and online content creator. He began posting performance videos as a teenager in 2009, showcasing a variety of playing techniques across different genres, demoing music products, and sharing bass lessons and play-alongs of popular songs. His work garnered a substantial following and attracted the attention of large artists and producers, enabling him to postpone his time as a student at the Berklee College of Music, and jump into the music industry headfirst.
At the age of 19, Nate worked as a session bassist with multi-platinum producer, Sylvia Massy, and in the next few years he continued playing sessions with multi-platinum producers, Mike Clink, Noel Golden, and Danny Greenspoon. In 2018 he began playing for Canadian metal artist, Devin Townsend. Nate has since played on six albums, a live Blu-ray, and toured around the world with Townsend. Most recently, Nate is playing with the English progressive rock/metal giant, Porcupine Tree. Again, spotted through his online videos, he had the perfect profile to interpret the band's music on stage.
Nate's influences include the greats, Victor Wooten, Gary Willis, Les Claypool, and James Jamerson, to name a few. Although postponing his academic career to join the musicians' workforce, Nate later resumed his studies with the Berklee College of Music remotely, focusing on music theory and music business, and graduated summa cum laude in 2017.
In 2021, Nate published a 4-string bass method book titled, "BASS: 4-String Etudes, Riffs, Songs & Exercises," offering countless lessons adapted to beginners as well as advanced players. The book includes several hours of video lessons, audio examples, playback practice tracks, and most importantly, the corresponding Guitar Pro files to go deeper in practice and precision.
Why do I like Guitar Pro?
I started using Guitar Pro in 2009. It was a great way to learn music when I started, and it has now become an indispensable tool in my work. I compose a lot of my music with Guitar Pro and make it available on Patreon. I also use Guitar Pro for my video presentations that display the score on the screen and the scores in my books.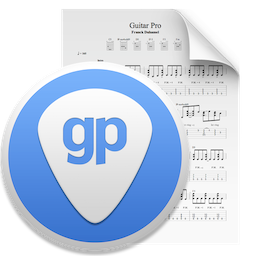 Nate-Navarro-40-Techniques-in-One-Bass-Solo.gp
The official Guitar Pro tabs and scores library