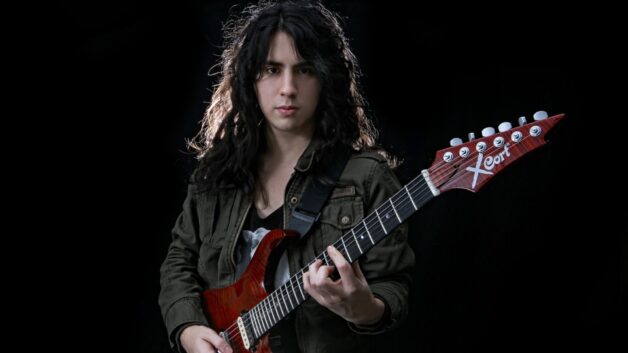 Hedras Ramos
Instrumental, Guatemala
Hedras Ramos began his musical career at age 6 by learning to play the drums. It wasn't until 2005 however (at age 13) when Hedras became interested in learning guitar. He typically practiced 7 or more hours every day, even playing up to 12 hours a day during vacations from school. Entirely self-taught, Hedras pushed himself hard to master the guitar and on December 15, 2009, by the time he was 16 years old, he had composed and produced his first instrumental album New Sounds. Following this release was his instrumental Christmas album The Holy Gift of Shred which became available for purchase in November of 2009.

Between writing and producing albums, Hedras began to play and compete in guitar contests in different areas of the globe. On June 16, 2009, he won second place at the Guitar Idol competition at the London International Music Show). On September 18, 2010, Hedras won second place at another worldwide event held in Bucharest, Romania called the Ziua Chitarelor 3.
In 2011 Hedras released his third instrumental album, "Atoms And Space", his biggest release of all three, which featured solos and guest performances by artists like Jennifer Batten (former guitarist for Michael Jackson[3]), Andy James (guitarist), Billy Ashbaugh (former drummer for Greg Howe, 'N Sync, Justin Timberlake, Britney Spears and Pat Benatar[4]), Muris Varajic(keyboard) and Sergey Boykov (keyboard) and Hedras Ramos Sr. (his father) on bass and co-production and engineering of the three albums.

Also in 2011, after guitarist Richie Faulkner left the project to join Judas Priest, Ramos agreed to take on all guitar work for Sir Christopher Lee's heavy metal album Charlemagne II: The Omens of Death along with his father on bass as well.
Why do I like Guitar Pro?
Guitar Pro is a wonderful tool for creating, learning, understanding, practicing, and teaching the guitar to my students. I also use it to create new instructional packages for Jamtrackcentral where guitar enthusiasts from all over the world can get my songs along with the video performance, the TAB, and backing track to ensure 100% accuracy in learning them. I think Guitar Pro 6 changed the rules of the game with this great tool! I just love it! of their musical education.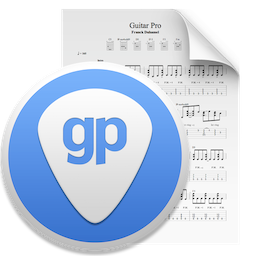 hedras_ramos-dead_atom.gp
The official Guitar Pro tabs and scores library