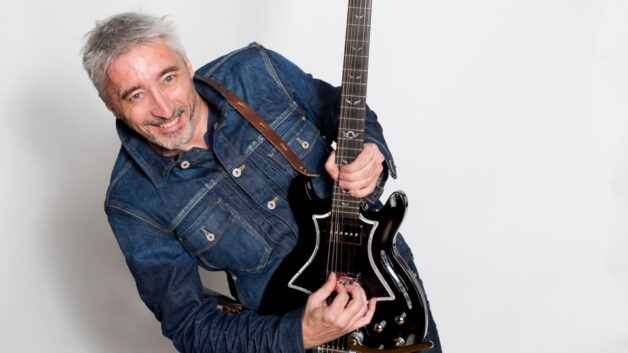 Florent Elter
Rock, France
Florent Elter discovers by chance, at the age of 14, the first Van Halen album and remains speechless when listening to the song Eruption. This revelation led him to dedicate himself to the guitar with a passion that will never cease to grow.

Afterward, he took classical guitar lessons at the conservatory with Louis Lautrec and jazz guitar lessons with Pierre Cullaz and Louis Winsberg. At the age of eighteen, he decided to launch a professional career, and began to accompany numerous artists, then participated in many recordings.
Passionate about teaching, he has been teaching for over twenty years. He has a state diploma in contemporary music. He gave guitar lessons at the Studio des Variétés in Paris, then in conservatories. Today he is the director of a department of contemporary music in Amiens. Author of three guitar methods published by Henry Lemoine, he has also made transcriptions for Guitarist magazine, as well as guitarist Mike Stern's recordings published by IDmusic.

He has also produced numerous albums in different universes, ranging from rock to jazz to pop and blues. He has worked as a guitarist/arranger and composer in the pop band John Wood, in the rock fusion band The Cube, then in the jazz-rock band SEED, or as an acoustic artist for Santa Fée, of which he produces, produces, and records some of the albums.
With the experience he has accumulated over the years, he decided to record his own compositions. He surrounds himself with numerous guests for his first instrumental album with jazz dominance and tinged with rock influences.

Florent is now a guitar teacher for the Play Guitar Hits application in which he plays covers and teaches more than a hundred must-have rock and pop songs.
Why do I like Guitar Pro?
For several years now, I have been using Guitar Pro as a pedagogical tool to write my scores and have my students work on my playbacks. It is a fabulous interactive tool! I also use it to compose, it allows me to quickly visualize my ideas.
I find this software complete and very easy to use. I highly recommend it!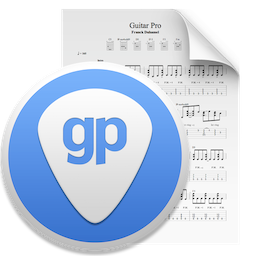 florent_elter-tech.gp
The official Guitar Pro tabs and scores library