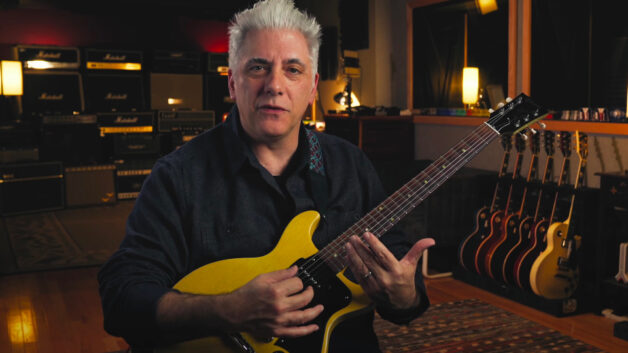 Rick Beato
Rock, United States
Rick Beato is an American producer, songwriter, teacher, guitarist, and YouTuber who was born in 1965 and studied at the oldest private conservatory in the United States (New England Conservatory of Music).

Rick has spent part of his career in the academic world, notably as a teacher. He has also written music theory textbooks and started his own record label "10 Star Records" with his friend Johnny Diamond.

He has notably produced the album "Broken People" by Muddy Magnolias and the album "All that remains" by Fozzy.

In 2011, Rick started to publish his first Youtube videos, he shows the talents of his prodigy son in piano and singing.

After the success of these videos, Rick decided to dedicate this channel to music theory, with topics such as scales, intervals, triads, chords, and many other topics.

He offers many concepts like "What makes this song great?" or interviews with music legends like Sting and Brian May.

His most popular videos are his top 20 videos, such as the top 20 guitar solos, or the top 20 acoustic guitar intros. These videos are very popular with the public because they are fun, informative, and of high quality.

Rick also collaborated with guitarists like Eric Johnson or Phil X to reinterpret the solo of Stairway to Heaven.
Why do I like Guitar Pro?
I use Guitar Pro every day. Many bands I worked with had scores of their solos in Guitar Pro format, and I noticed that more and more people were using this software, but I didn't know how this software could be useful to me.
When I created my Youtube channel, I needed a software to transcribe my scores. I discovered that Guitar Pro is a great software for guitar, but also for many other instruments.
Since my Youtube channel is not limited to guitar, Guitar Pro offers me everything I need, and that's why I use it every day.
With Guitar Pro I can edit a score in 5 minutes.
The official Guitar Pro tabs and scores library