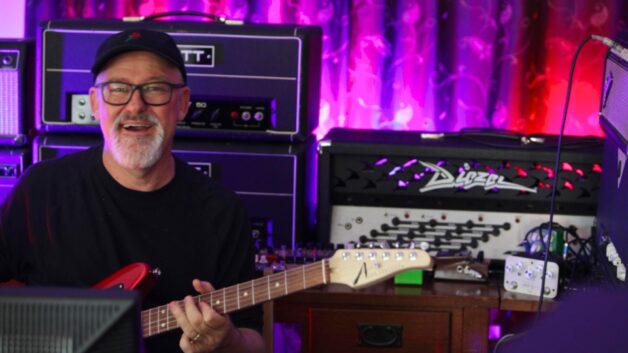 Tim Pierce
Rock, United States
Tim is one of the most influential guitarists on Youtube. After more than 40 years as a studio musician in Los Angeles, Tim decide to create a Youtube channel to share his priceless knowledge acquired during his amazing collaborations with legendary singers and guitar players.

We won't name all the artists he has been working for because it won't be too long, but let's mention a few like Michael Jackson! You can hear Tim's rhythm guitar on the classic hit song "Black Or White". 

But Tim has collaborated with many other famous artists like Christina Aguilera, Seal, Avril Lavigne, Tracy Chapman, Joe Cocker, Ricky Martin, Meat Loaf, Rod Stewart, Elton John, Bruce Springsteen, Phil Collins, Madonna and many other legends.

In addition to doing sessions, Tim has widened his focus, time and energy towards his YouTube channel called "Tim Pierce Guitar" which has reached almost half a million followers! We invite you to discover his channel as soon as possible because you'll learn many interesting things.

His online academy is filled with members learning the tips and tricks from Tim's long experience and impressive knowledge.

Why do I like Guitar Pro?
It's very important for my masterclass members to experience a living representation of the tabs. It's amazing to watch a guitar solo come to life in Guitar Pro.
It gives my masterclass students the best guitar technology in the world!  
The official Guitar Pro tabs and scores library