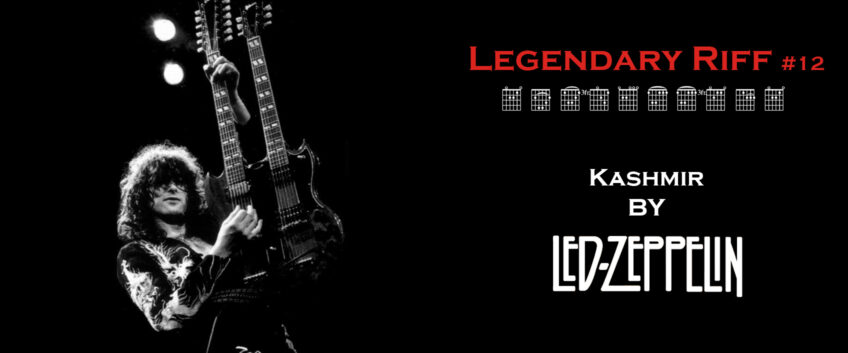 Legendary guitar Riff #12 – Kashmir by Led Zeppelin (free tab)
Last update:
Author: Thomas Duflos
After offering you Whole Lotta Love and Immigrant Song, a few weeks ago, we couldn't resist bringing you the riff from Kashmir for our "Legendary Riff" feature.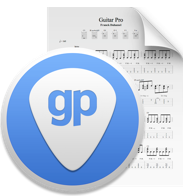 "Led_Zeppelin-Kashmir-Riff.gp"
(click on the image to download the Guitar Pro tab)
About this track
From the album "Physical Graffiti" released in 1975, Kashmir is a must of this English band. Considered by Jimmy Page and John Paul Jones to be the most representative piece of Led Zeppelin, Kashmir was played during every concert played by the group until its dissolution in 1980.
Kashmir is tuned in DADGAD (from low to high: D, A, D, G, A, D).; this tuning, regularly used by Jimmy Page, lets you play an Open Dsus4 chord. It therefore provides the guitarist with new opportunities with new chords and fingerings.
The guitar riff is played on a rather unusual chromatic and rhythmic progression in the context of Hard Rock. Make sure you focus on your playing left hand to to stay on pace and to avoid overtones on silences.
Given the relatively slow tempo of this plan (80 bpm), do not hesitate to use the Guitar Pro metronome to keep a regular speed on the eighth notes throughout the riff.
Happy practicing!
Leave a comment
Your email address will not be published.
The official Guitar Pro tabs and scores library
Free
Guitar Pro tabs
pack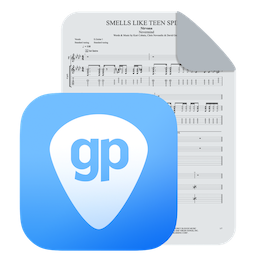 Download hundreds of riffs, licks, and exercises to spice up your guitar practice time.
Get the latest Guitar Pro generation