[FREE TABS] Play 10 Thrash Metal Anthrax Riffs
Last update:
Author: Thomas Duflos
Download and play 10 of the best heavy metal riffs from legendary band Anthrax. The video and the tablatures are proposed by Youtuber and guitarist Vermilion who has answered our questions about his passion for music, his rig and Guitar Pro.
This band needs no introduction, Anthrax is one member of the "Big Four of Thrash" which was formed in the 1980s, with Metallica, Megadeth, and Slayer. The band has enflamed the stage of the 2019 Hellfest during their 2019 European tour, and they will be performing in Malaysia in April 2020 and around the world. 
Vermilion
Almost always shot in the same angle, Vermilion's Youtube videos are simple, efficient and go straight to the point: sharing his passion for music.

One of his "Top 10 riffs" videos untitled "Top 10 Slipknot riffs" has reached more than 2 million views on Youtube.

Here are his favorite Anthrax riffs.

Tell us in the comment section below what are your favourite Metal riffs of all time!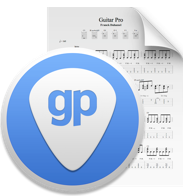 "Top_10_Anthrax_Riffs_GuitarPro7.zip"
(click on the picture to download the zip file)

The riffs
Click on the title to download the Guitar Pro 7.5 files.
The interview
Youtuber Vermilion has kindly accepted to answer our questions:

1. Is Yuri Vermilion a pseudonym?
"I named it Vermilion according to the Slipknot's song Vermillion. It was the first thing came to my mind."
2. Is YouTuber your full-time job?
"No, YouTube is not my full-time job. I worked at a fish factory for a long time and my hands were constantly cut and frostbitten so I could not play the guitar. Then I was a tire fitter at a tire factory. And one of my last jobs is McDonald's. Free cash desk! Ha-ha-ha! Sure thing I would be happy if YouTube will become my full-time job. Wish me luck!"
3. What made you start posting videos on youtube?
"I love music, love playing the guitar and I just wanted to share my passion with people. I always loved to play songs of my favorite artists but often forgot them, so I began to record everything on video for myself and when I had enough content I decided to make my own top of guitar riffs and share it with the world. I did not expect to see such huge support from people whom I do not know and it inspired me so much so I decided to keep doing this."
4. Why can't we see your face in your videos?
"I wanted to make it easy for people to see everything I play. So I was focused on showing people the neck of the guitar and not distract them with my ugly face. But who knows… Maybe you'll see me soon."
5. Why do you like using Guitar Pro?
"I remember the time when I bought books with Metallica tabs but I couldn't understand anything there. I turned on the tape recorder and tried to figure out how tabs works and thus I tried to learn songs. It was very inconvenient and took a lot of time, but then my classmate showed me the Guitar Pro and it was a real revelation for me! I could not believe that I can turn on any song and see how it is played, slow down some parts, train the speed and even create my own tracks! I was amazed and for about 15 years I have been using Guitar Pro and really love this program so far."
6. What do you think about the latest version, Guitar Pro 7.5?
"For more than 10 years I've been using Guitar Pro 3, 4 and 5 and when I saw the new version I was stunned! I am still exploring it and I am delighted with the progress! It's like change your good old push-button phone to a flagship modern smartphone. It's mind-blowing!"
7. Tell us more about your cool electric Guitar
"This is a Steve Morse signature model which fits for any style of music I believe. This is my only guitar, so I'm recording all my stuff with this pal."
Follow Vermilion
Leave a comment
Your email address will not be published.
The official Guitar Pro tabs and scores library
Free
Guitar Pro tabs
pack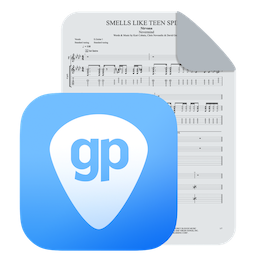 Download hundreds of riffs, licks, and exercises to spice up your guitar practice time.
Get the latest Guitar Pro generation