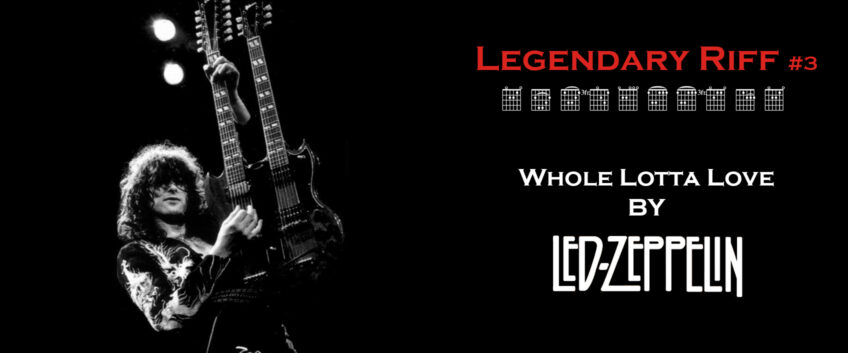 Legendary Guitar Riff #3 – Whole Lotta Love by Led Zeppelin
Last update:
Author: Thomas Duflos
This week, we continue our series dedicated to legendary guitar riffs with "Whole Lotta Love" by Led Zeppelin.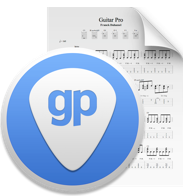 "Led_Zeppelin-Whole_Lotta_Love-Riff.gp"
(click on the image to download the Guitar Pro tab)
About this piece
The first track on the "Led Zeppelin II" album, released in 1969, "Whole Lotta Love" marks a major turning point in the history of rock. "Led Zeppelin II", the album, is considered an all-time classic of hard rock and inspired legendary artists such as Van Halen and Aerosmith.
Written while the band was touring, the riff of "Whole Lotta Love" is brutally simple and effective. Despite this, ensure that you use the pick with care and palm mute with the right hand so that the riff grooves like the original.
As for the left hand, pay attention to the slide on the B note of the low E string and to the quarter-tone bends on the A string. Finally, be careful with the start of the riff, which kicks off on the "and" of the 3rd beat. Don't hesitate to activate the Guitar Pro countdown to keep time with the tablature provided in the article.
Did you enjoy this extract? Learn the whole tab for Whole Lotta Love at mySongBook.com.
Leave a comment
Your email address will not be published.
The official Guitar Pro tabs and scores library
Free
Guitar Pro tabs
pack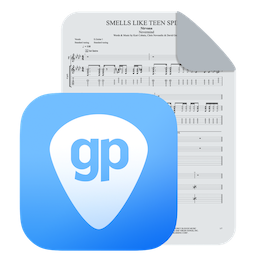 Download hundreds of riffs, licks, and exercises to spice up your guitar practice time.
Get the latest Guitar Pro generation