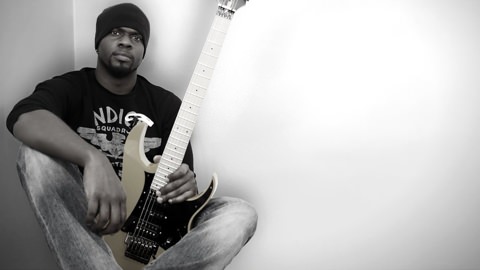 Al Joseph
Instrumental, United States
Al Joseph was born in 1987 in Highland Park, IL, and was raised in Scranton, PA where his musical journey began. At the age of 10years old, he began playing the drumset in various musical settings.

However, his passion for the guitar soon took over at the age of 11, and a year or so later he permanently laid down his sticks and started his guitar-led journey!

Al's earlier influences began with modern 90s bands like Creed, Deftones, Sevendust, P.O.D., Korn, Pillar, and many other metal bands hitting the scene at that time.

However, Al's thirst for musical and technical challenges eventually lead him to the virtuoso scene as well.

AJ remembers cruising down "I-80" with his father in his brand new Camero SS when all of a sudden his dad popped in the one album that would set the tone for the duration of Al's musical life.

AJ says, "I just remember my dad smirking saying "check this out". Joe Satriani's Surfing With Alien was my first taste at what I believe for me was true guitar playing at its finest". Immediately Al began studying his instrument with new expectations and hopeful ambition, "something in life to aspire to", Al continues.

It wasn't too long before Al's never-ending hunger for musical height lead him to the one and only "John Petrucci" lead guitarist for band Dream Theater. "That was it for me… Live at Budokan was just it. I knew that if I could get on that level both technically and compositionally there would be no stopping my quest for musical fulfillment".

Al continued to practice and study hard throughout his years at Penn State University where he also participated in various collegiate sports and activities as well. However, fate did not seize to have its way with the young guitar player. He later decided that his passion for music was just too strong and followed this path by auditioning for a prestigious spot at Berklee College of Music as a scholarship recipient right off the bat. Al is now a proud Alumni at Berklee and is now making his mark on the world of music as we know it.

​Al has a debut solo album titled "Out In The Open". He also teaches guitar at infiniteguitar.com.
Why do I like Guitar Pro?
I love guitar pro. I've used all kinds of Tab and Notation software that seem to make composing difficult and dry. But with Guitar Pro's incredible RSE feature, I'm having a blast composing music and even teaching lessons! I've been using GP since 2006 and haven't looked back ever since. Definitely a worthwhile investment!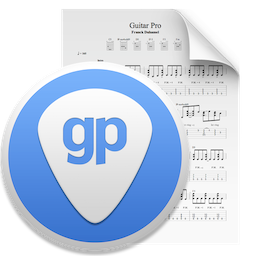 Al-Joseph-Legato-Licks.gpx
The official Guitar Pro tabs and scores library