Nate is one of the most famous guitar teachers on Youtube.

After 10 years of teaching the guitar for Guitareo.com and other online website courses, Nate has created his own Youtube channel and website called The Guitar Fam. Nate is also an amazing and very talented acoustic fingerstyle guitar player.

Nate has also joined the Play Guitar Hits teaching team.


Why do I like Guitar Pro?
I create an absolute ton of TAB and sheet music for both the GuitarLessons.com website and our DVD/Book products.
It is critical for me to have a lot of control over the way things are laid out without getting bogged down in the whole editing process.
The fact that Guitar Pro gives me so much control over my look and layout while maintaining its speed and ease of use is invaluable.
I have used a lot of other sheet music editing programs for guitar notation and they seem to weigh me down and really slow down the whole creative process.
Guitar Pro was obviously made by guitarists for guitarists.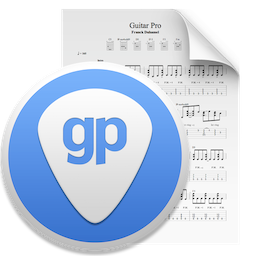 nate_savage-the_open_sea.gp
The official Guitar Pro tabs and scores library