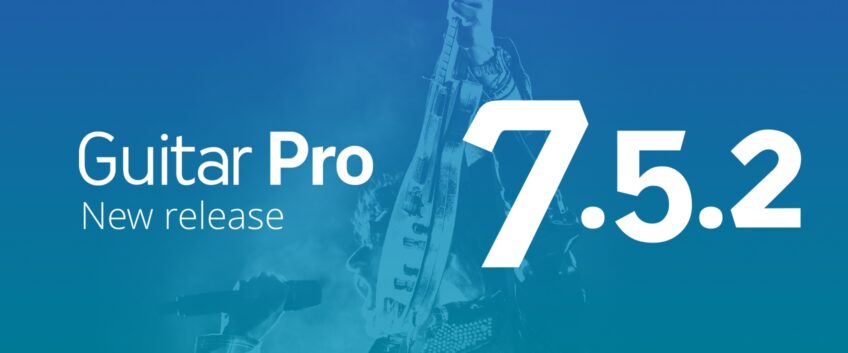 Guitar Pro 7.5.2 Update Now Available
Last update:
Author: Thomas Duflos
Guitar Pro 7.5.2 is online. This new update ensures compatibility of Guitar Pro with the macOS Mojave operating system and with Mac mini 2018. The ukulele baritone tuning and many improvements have also been added. If your updater does not launch, you can download the latest version of Guitar Pro here.

New
Compatibility with macOS Mojave
Compatibility with Apple Mac mini 2018
Ukulele baritone tuning added
User interface
The  Ctrl+F6 (Windows) or cmd+F6 (Mac) shortcuts now work to display the Drumkit view when you are on a drum track
For Windows > in the global view, add of the alt + mouse wheel shortcut to change the value of the track volume slider
Display of the right instruments in the MIDI sound drop-down menu
Management of the size of the MIDI import window to be compatible with small resolutions
Correction of the collision between tuplets and accents and of the problems of displaying tuplets in multi-voices
Restoring the change of volume automations on mySongBook files
Fixed spacing between notes in multi-voice
The "let ring" indication is now centered
Document
Fixed saving quotes in the chord name that prevented the file from being reopened
Fixed an erratic behavior with files to reopen at the next session
Improved performance when opening, editing and reading a file
Edition
The option "shift one string up" does not longer go to negative frets in the case of a multi-selection in order to easily obtain open chords
Fixed defective ties when all notes are on the same string
Fixed the behavior of the enharmonics option for linked notes between two measures
Updating the tempo on multi-track copy paste from one file to another
Changing the beaming of a rhythmic signature only applies to the current rhythmic signature
Correct management of automations when inserting a new measure/bar
Fixed a problem with saving volume automations and pan
Fixed the undoing of a repeat sign
Suppression of multi-voice bar repetitions enabled
Sound
The tremolo picking now takes into account tuplets
Management of progressive tempo automation when launching playback in the middle of automation
Import/Export
Anacrusis management on MIDI import
Restoration of the lyrics export in MIDI
Improved percussion management for MIDI import when note on and note off arrive at the same time
The pitch wheel is now exported to the right channel for MIDI export
Better XML import in Guitar Pro and compatibility improved with other software
Correct import of .PTB file tunings
Management of 9 and 10 strings tuning for gpx export. The fingering is adjusted and incompatible notes are deleted
Other fixes
Probable correction of the origin of random crashes
Fixed various crashes when opening some files
Fixed a crash when trying to copy and paste into another file
Fixed a crash when exporting the audio of a selection
Fixed a crash that could occur in the presence of a repeat sign
How to update Guitar Pro
Launch the updater to start using Guitar Pro 7.5.2:
Windows: menu Help > Check for updates…
macOS: menu Guitar Pro 7 > Check for updates…
If your updater does not launch, you can download the latest version of Guitar Pro here.
Leave a comment
Your email address will not be published.
The official Guitar Pro tabs and scores library
Free
Guitar Pro tabs
pack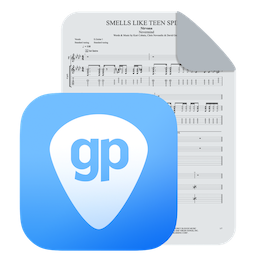 Download hundreds of riffs, licks, and exercises to spice up your guitar practice time.
Get the latest Guitar Pro generation