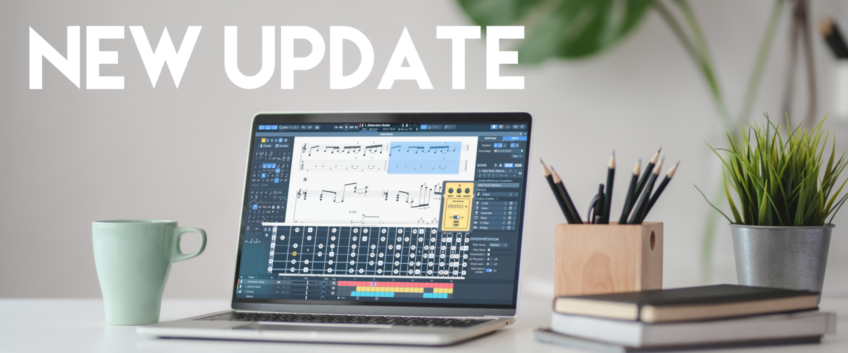 Guitar Pro 7.5.4 is now available
Last update:
Author: Thomas Duflos
This new update brings numerous improvements and various fixes. The relative tone is now effective on audio exports, and MusicXML import and export have been improved. Check out the complete list in this article.
What's new?
mySongBook is now available on the Guitar Pro home page.



GUI and display
– The tempo is updated on the score when modified in the Automation Editor:




– The display of the banjo tuning is fixed
– Translation mistakes have been corrected

Edition

– Update of the Edition Palette when tying notes
– Management of disappearing ties when other notes of the chord are deleted

Sound

– Improved playback performance
– "Stop" on empty bars doesn't move the cursor at the beginning
– Fix Count In issue in 2/2
– Fix of a tempo that was varying randomly at every play in case of two overlapping tempos
– MIDI devices are no longer changed when adding an additional device while the software is open
– Automation is taken into account when playback starts after it
– The relative tone is taken into account when opening the software

Import and Export

– Improvement of MusicXML import/export
– Restoration of the export of .gpx chords
– Taking into account the pulse unit for .gpx export
– Management of the import of some MIDI files
– The relative tone is exported on audio export

Crashes

– Correction of a possible crash at launch on macOs
– Correction of various crashes


How to update Guitar Pro?
Launch the updater to start using Guitar Pro 7.5.4:
Windows : menu Help > Check for updates…
macOS : menu Guitar Pro 7 > Check for updates…
Leave a comment
Your email address will not be published.
The official Guitar Pro tabs and scores library
Free
Guitar Pro tabs
pack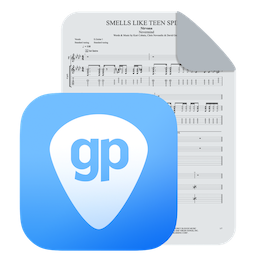 Download hundreds of riffs, licks, and exercises to spice up your guitar practice time.
Get the latest Guitar Pro generation