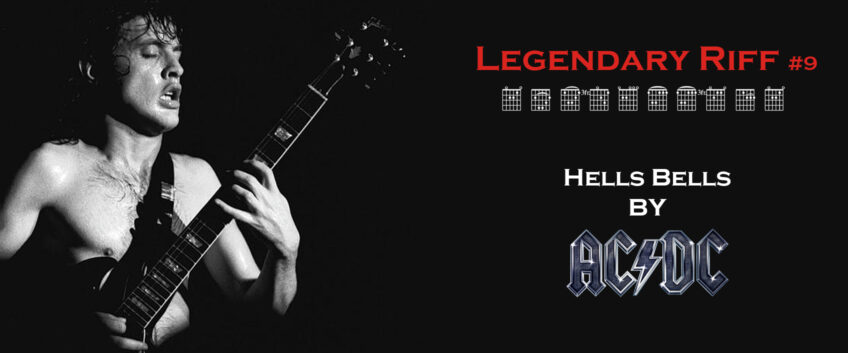 Legendary Guitar Riff #9 – Hells Bells by AC/DC (Free Tab)
Last update:
Author: Thomas Duflos
After offering you "Back in Black" a few weeks ago, we couldn't resist bringing you the riff from Hells Bells for our "Legendary Riff" feature.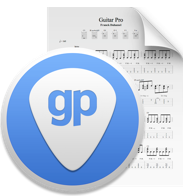 "ACDC-Hells_Bells-Riff.gp"
(click on the image to download the Guitar Pro tab)
About the track
Hells Bells is a true Hard Rock standard. It's taken from the legendary "Back in Black" album, released in 1980, which pays tribute to the singer Bon Scott who died a few months before the record's official release. Incidentally, this track was AC/DC's live concert opener for several years.
The opening riff, played by Angus Young, is characterized by the use of the let ring technique together with a slightly crunchy sound. This combination enables a definite atmosphere to be established right from the riff's outset.
In terms of technique, there are no notable difficulties. However, take care with your left hand movements to allow the open chords to fully sound. And carefully respect the tempo too: with the rhythm fairly slow and linear, you will need to keep things steady during the stream of eighth-notes.
Happy practicing!
Did you enjoy this piece? Learn to play the full Hells Bells tab at mySongBook.com.
Leave a comment
Your email address will not be published.
The official Guitar Pro tabs and scores library
Free
Guitar Pro tabs
pack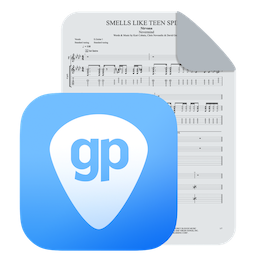 Download hundreds of riffs, licks, and exercises to spice up your guitar practice time.
Get the latest Guitar Pro generation