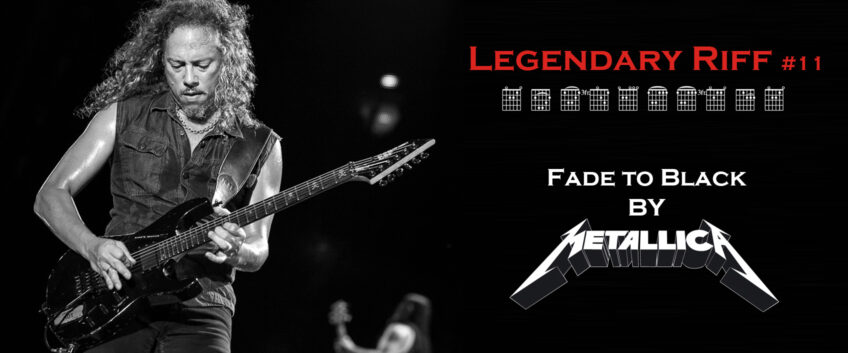 Legendary Guitar Riff #11 – Fade to Black by Metallica (free tab)
Last update:
Author: Thomas Duflos
A ballad performed by metalheads? Incredible isn't it? This week, learn to play Metallica's "Fade to Black" in our Legendary Riff feature.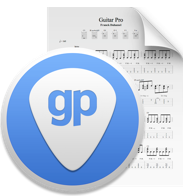 "Metallica-Fade_to_Black-Riff.gp"
(click on the image to download the Guitar Pro tab)
About this track 
Taken from the album "Ride the Lightening", released in 1984, "Fade to Black" is the first ballad to appear in the group's discography. The guitar solo from this track has been voted 24th best solo of all time by the readers of Guitar World magazine.
Fade to Black was created during a low period for the American band: The group had had their equipment stolen following a concert a few days before beginning the song's composition. What resulted was the melancholic intro we present for you to study today.
When it comes to the actual guitar playing, the intro is performed on a 12-string acoustic. James Hetfield, the group's frontman, plays the series of arpeggios with a pick. Take care to focus on your right-hand playing to ensure careful execution of the attacks using down strokes on the down beats and up strokes on the off-beats.
Fade to Black will also enable you to improve your playing of special guitar effects, with various sliding chords as well as hammer-ons and pull-offs, to name just a few. If you're not yet comfortable with these kinds of techniques, try to isolate the bars which use these playing effects so that you can practice them repeatedly. Feel free to use Guitar Pro 6's looper feature to accompany yourself when working on this exercise!
Happy practicing!
Did you enjoy this piece? Learn to play the full Fade to Black tab at mySongBook.com.
Leave a comment
Your email address will not be published.
The official Guitar Pro tabs and scores library
Free
Guitar Pro tabs
pack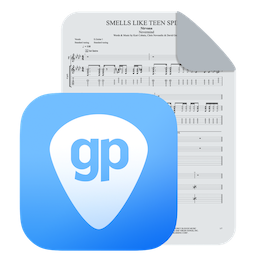 Download hundreds of riffs, licks, and exercises to spice up your guitar practice time.
Get the latest Guitar Pro generation