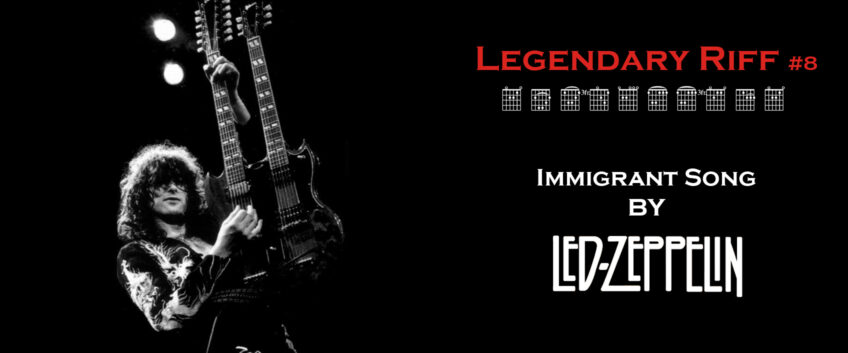 Legendary Guitar Riff #8 – Immigrant Song by Led Zeppelin
Last update:
Author: Thomas Duflos
We are returning to Led Zeppelin this week with the famous intro riff from "Immigrant Song".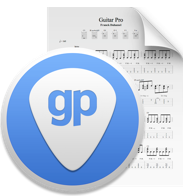 "Led_Zeppelin-Immigrant_Song-Riff.gp"
(click on the image to download the Guitar Pro tab)

About the track
Taken from the album "Led Zeppelin III" released in 1970, "Immigrant Song" has long been the English band's concert opener. The track reached 16th place in the American Billboard charts on its release.
In narrating the adventures of Vikings in search of new lands, the lyrics to "Immigrant Song" introduced a particular type of Heavy Metal imagery to Hard Rock in the 1970s. This imagery is still widely used today by hundreds of Heavy Metal groups around the world.
With its motif featuring string skipping and alternate picking, the guitar riff was itself also the precursor to a particular style of Heavy Metal playing. Try to keep the pick attacks and the placement of the accents in the octave playing precise. This is essential to bring out the full sound of the riff.
Because the tempo of this piece is relatively intense, feel free to use Guitar Pro's tempo coefficient to practice the Immigrant Song riff at your own pace.

Did you like this extract? Learn the complete "Immigrant Song" tablature at mySongBook.com.
Leave a comment
Your email address will not be published.
The official Guitar Pro tabs and scores library
Free
Guitar Pro tabs
pack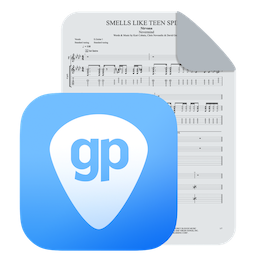 Download hundreds of riffs, licks, and exercises to spice up your guitar practice time.
Get the latest Guitar Pro generation