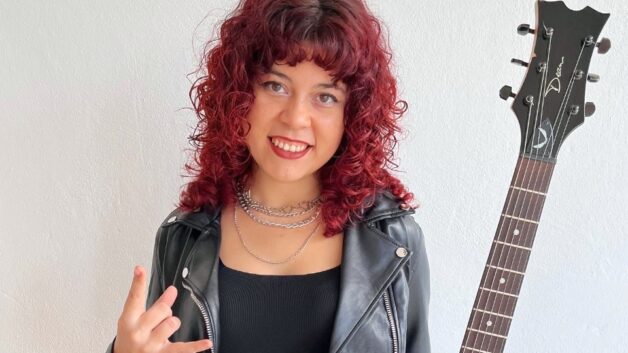 Eda Soybay
Metal, Rock, Turkey
Eda is a talented musician and social media influencer from Turkey.

She started her musical journey playing classical guitar as a kid and a teenager. But during her university years, her interest in metal and rock music increased and she naturally switched to the electric guitar.

Her covers of famous rock and metal hits songs on social media have become more and more popular and Eda has partnered up with renowned brands like Dean Guitar, Pitbull String, ML Sound and many others.

Why do I like Guitar Pro?
I use Guitar Pro to learn the electric guitar with my friends since I first picked it up in college. We used Guitar Pro to write little guitar riffs and
it definitely helped me play the guitar.
The most important thing for me is how simple Guitar Pro is to use and, more importantly, how efficient it is.
Guitar Pro also helped me improve my theory skills and has allowed me to easily learn songs and improve myself.
It has always been there for me on my musical journey and I love it so much.
The official Guitar Pro tabs and scores library