Roberto Diana
Acoustic, Italy
Roberto Diana is a Sardinian electro-acoustic stringed multi-instrumentalist, songwriter, composer, and performer, twice nominated at Independent Music Awards. A variety of instruments compose his rig: acoustic and electric guitars, Weissenborn, Vichitra Veena, baritone 8 strings guitars, dobro, banjo, and bouzouki.

Roberto is also a studio musician who performed all over the world with his solo project and with other artists.

Roberto is now working on a Weissenborn Method which is transcribed with Guitar Pro 7 and which will be released in 2018.
Why do I like Guitar Pro?
I've been using Guitar Pro for many years and it's a must-have for every guitarist and composer. Guitar Pro 7 provides some great tools that I'm falling in love with.
I transcribe with it not only all my published songs, but I use it also to compose and write string instruments parts in my arrangements. It's really helpful also for didactic purposes as I'm using it for my next publications of Guitar and Weissenborn Methods. It's really easy to use for everyone.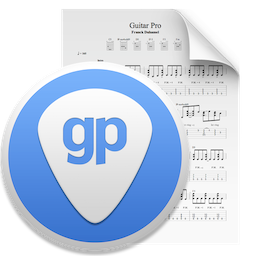 roberto_diana_coffee_break.gp
The official Guitar Pro tabs and scores library