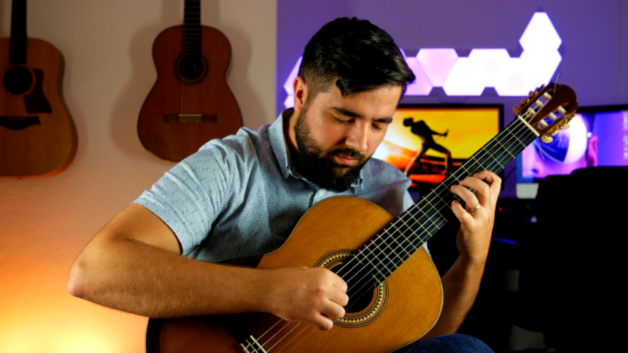 Nathan Mills
Acoustic, United States
Professional guitarist, teacher, and arranger, Nathan Mills is a classical guitar prodigy. Nathan has been raised in many countries such as Egypt, Morocco, North Africa, and Tunisia. His style reflects this unique multicultural experience.

To continue his musical career, he decided to move to the United States. Indeed, Nathan graduated from East Carolina University in Greenville with a Bachelor's degree and from Virginia Commonwealth University in Richmond with a Master's degree in classical guitar performance.

Nathan Mills launched his YouTube channel "Beyond the Guitar" in 2015 to share interpretations of his amazing fingerstyle arrangements of famous songs.

In 2020, Nathan launched his own online academy called "The Arrangers Academy". It teaches how to arrange pieces for classical guitar.

Download and play one of Nathan's classical guitar arrangements called "Promentory", a famous theme from the movie "The Last of the Mohicans".
The official Guitar Pro tabs and scores library