Kenny Serane
Rock, France
Kenny Serane got his first guitar at age 14, first studied on his own, and then the methods taught at G.I.T. or Berklee (USA).

As a professional musician, he added many stage and studio experiences to his Sound-Engineering studies. In 2003, he joined with drummer Stéphane Boutinaud to create 'Workshop', who released Beyond The Unknown Territory in 2008, with guitarists such as Christophe Godin, Richard Daude, or Joël Hoekstra.

Kenny now enjoys a wide musical experience, is endorsed by Elmwood, and is working on his new album.
Why do I like Guitar Pro?
Guitar Pro brings tab-editing to an incomparable level. The possibility to work on one's sounds with the amps and stompboxes, etc. is an exceptional added bonus, and let's not forget the quality of print-outs which is essential when teaching music.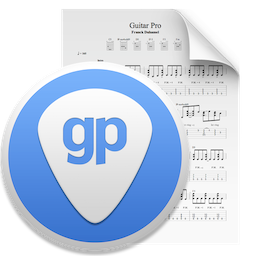 kenny_serane-plan_without_my_soul.gp
The official Guitar Pro tabs and scores library