Dan Mumm
Instrumental, United States
Dan Mumm is a seasoned guitarist, composer, and performer. He began music at a very young age and has been composing and performing ever since. Originally making a name for himself in the Sacramento music scene playing in a variety of bands in the late 90′s and 2000′s, in recent years Dan has built momentum in his career by turning to an online following.

Dan's YouTube views are into the millions for his original music videos and his unique Neo-Classical arrangements of popular classical pieces. He released his debut solo album "A Glimpse Beyond" in 2012.

Dan is a multi-instrumentalist who also plays and writes music for the violin, bass guitar, drums, and piano, among others. Dan is also closely associated with Doug Mark's Metal Method, having made 3 advanced instructional guitar programs under the label.

His comprehensive guide to sweep picking technique, Sweep Pick Mechanics, was one of the best-selling programs, upon its release, in Metal Method's 30-year tenure.
Why do I like Guitar Pro?
As far as I'm concerned, Guitar Pro is a standard companion of the modern guitarist. Its seemingly universal application and amazingly thorough functionality make it simply indispensable.
Any guitarist who hasn't tried Guitar Pro is just not using the tools available to tap into their full potential.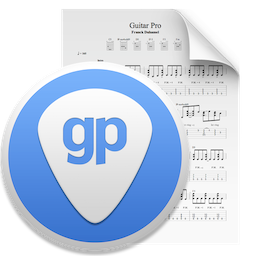 dan_mumm-lestro_armonico_-_vivaldi.gp
The official Guitar Pro tabs and scores library