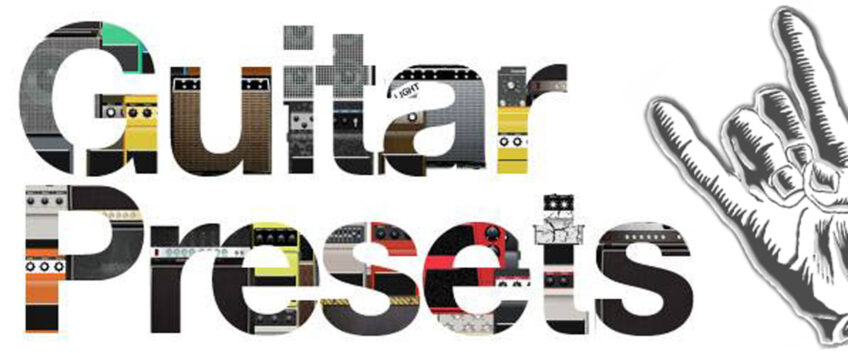 Guitar Pro 6 – 10 Metal Presets to download for free
Last update:
The Guitar Pro team is proud to present you a new selection of professional-grade Metal presets for you to install into Guitar Pro 6. From Megadeth to Metallica or Pantera, enjoy the sound of legendary guitarists when you play or write your tabs! \m/
How do I install my new Metal presets in Guitar Pro 6?
1. Click on the image to download the Presets folder

Click to download.
("metal-presets-gp6" – 6 Ko)
2. Go to the Guitar Pro 6 Preferences
On Windows/Linux: menu File > Preferences > Open the Presets directory
On Mac: menu Guitar Pro > Preferences > Open the Presets directory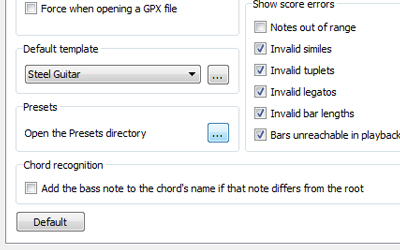 3. Copy/paste the content of the presets folder into the My Presets folder.
4. Load up your new Presets.
On the Effects panel, roll down the menu located above the effects chain, then choose Load user-defined preset.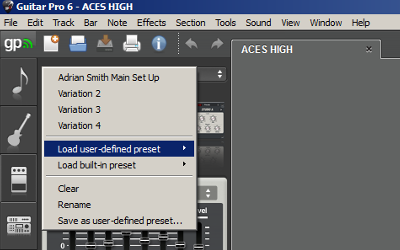 Enjoy your presets!
List of Presets
DreamTheater_Lead (taken from Constant Motion tab)
DreamTheater_Rhythm (taken from Constant Motion tab)
KillswitchEngage_Rhythm (taken from My Curse tab)
LambofGod_Rhythm
Megadeth_Lead (taken from Hangar 18 tab)
Metallica_Rhythm
OzzyOsbourne_Lead (taken from Mr. Crowley tab)
Pantera_Lead (taken from Cowboys from Hell tab)
Pantera_Rhythm (taken from I'm Broken tab)
SteveVai_Wah_Lead (taken from Bad Horsie tab)
Leave a comment
Your email address will not be published.
The official Guitar Pro tabs and scores library
Free
Guitar Pro tabs
pack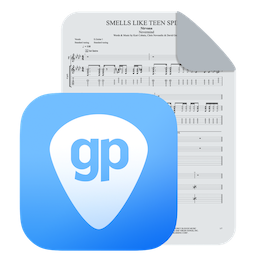 Download hundreds of riffs, licks, and exercises to spice up your guitar practice time.
Get the latest Guitar Pro generation