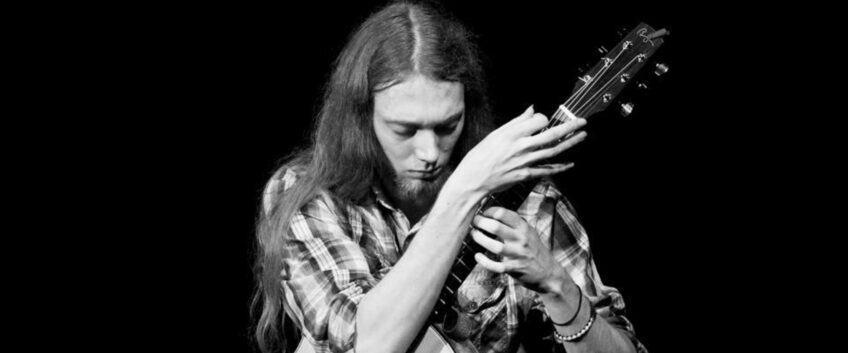 Learn to Play "Boogie Shred" on Guitar with Mike Dawes
Last update:
Author: Thomas Duflos
Acclaimed finger-picking guitarist Mike Dawes has put together a great lesson for you to learn the chorus to his classic song "Boogie Shred". Download the Guitar Pro tab extract transcribed by Mike himself in the article.

"mike_dawes-boogie_shred.gpx"
(click on the image to download the Guitar Pro tab)
About the Tab
This Tab features the first section of my song "Boogie Shred". It's basically a call and response blues idea with an A, B, A, C structure. It's transcribed in 6/8 time but you could count it as a swung 4/4 if you wanted to. It's dedicated to and inspired by the late, great Eric Roche.

The song is played in a "percussive guitar style", you must use the body of the acoustic guitar to provide the percussive backing to the main riff and melody. I use Guitar Pro for all my TABs and to facilitate some of these unusual guitar techniques I often use a double stave system. One stave for the guitar, one for the percussion part. Both staves are performed simultaneously on one instrument.

The percussion key for this song is below, more information can be found in the "Score Information" page (F5) within the GPX file:

BD = Bass Drum, Heel of right hand hits guitar's top above sound hole.
LS = Left Side, left hand hits cutaway area.
C = Conga, thumb hits bottom of guitar's top.
RS = Right Side, right hand slaps bottom side of guitar.
Thumb = Thumb hits bottom strings to create a 'click' sound.
RH LS = Right Hand Left Side, right hand reaches around to hit cutaway area.

Enjoy!
– Mike Dawes
Links
For the full TAB, including the Boogie Shred iOS app tutorial, visit www.mikedawes.com.
"Boogie Shred" is available on Mike's debut album, "What Just Happened?" available now on Mike Dawes' website.
Leave a comment
Your email address will not be published.
The official Guitar Pro tabs and scores library
Free
Guitar Pro tabs
pack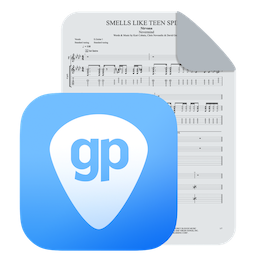 Download hundreds of riffs, licks, and exercises to spice up your guitar practice time.
Get the latest Guitar Pro generation