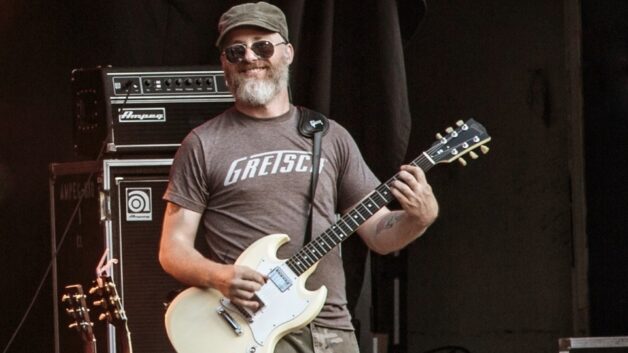 Patrick Dwyer
Rock, Canada
Patrick Dwyers, better known as Mr.Tabs, is a Canadian guitarist and teacher.

In 2006 Patrick created a YouTube channel with the only purpose to share instructional material with his students.

With the growing success of his YouTube channel and the number of views that kept increasing, Patrick decided to devote his entire time to it and offer covers of famous songs.

Patrick likes to bring a touch of humor to his videos by wearing disguises in order to embody famous guitarists such as Angus Young, Jimi Hendrix, and many others.

To choose the songs he will teach to his thousands of subscribers, Patrick takes into account the suggestions and requests of his subscribers in the comments of his videos.

In addition to his Youtube subscribers, Patrick also asks his Patreon subscribers to vote for the next song they would like to learn.

Patrick's influences range from Rock to Metal, from Jimi Hendrix to Angus Young, including Randy Rhoads, Eddie Van Halen, and Kurt Cobain. Patrick has shared the stage with many bands including, Bic &The Ballpoints.

Since 2019, Patrick is focusing solely on his YouTube channel and is looking for new partnerships.

Join Patrick in Play Guitar Hits and learn 3 classic rock songs: Anastasia by Slash, Walk This Way by Aerosmith, and Whole Lotta Rosie by AC/DC!

Sharing his passion for the guitar has always been his primary goal.
Why do I like Guitar Pro?
In Guitar-Pro, editing possibilities are numerous and they are way easier to use than others programs.
With the speed trainer, it's possible to slow down the tabs, while seeing tabs in real time, and that allows to make progress faster.
Guitar-Pro is very interactive, and this is why I love it more than everyting.
The official Guitar Pro tabs and scores library