Florent Passamonti
Rock, France
Guitarist, journalist, teacher, and author, Florent Passamonti is a master of the blues. He is notably known for his appearance in the Guitar Part magazine and for his books published by Hit Diffusion ("Plans Blues à la guitare" and "Voyage en guitare : Eric Clapton").

Florent graduated from the University of Paris-Sorbonne in 2004 after defending a thesis entitled "The blues heritage in Eric Clapton's Unplugged album". He also won a prize for classical guitar at the National Conservatory of Paris in 2003.

From BB King to Gary Clark. Jr. through Eric Clapton or SRV, Florent analyzes the blues with the guitar and shares his passion for this music through his YouTube channel which has more than 20 000 subscribers to date.

In addition, Florent had the chance to play with New York guitarist Popa Chubby and Nono Krief of the well-known French band Trust".
Why do I like Guitar Pro?
I've been using Guitar Pro for years because it's the most intuitive and complete software on the market for writing and sharing music. It's a must-have!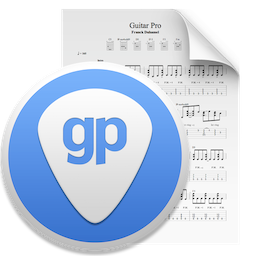 Pack_Blues-Plan_01.gp
Follow Florent Passamonti
The official Guitar Pro tabs and scores library