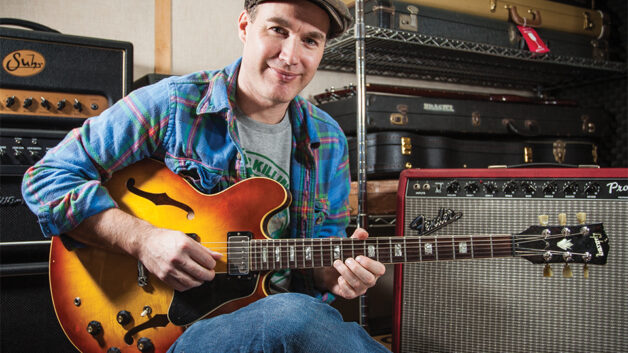 Justin Sandercoe
Rock, United Kingdom
Justin grew up in Tasmania, Australia but has lived in London since 1996. He started playing before he can remember and was playing professional rock 'n' roll gigs from the age of 12. He studied classical guitar at The Tasmanian Conservatorium of Music and then jazz and fusion at The Guitar Institute in London, where he became a teacher and course writer not long after finishing his studies.

He started his website www.justinguitar.com in 2003 and it's grown into the biggest free guitar lesson website on the planet, used by over 30,000 people a day. His YouTube videos have clocked up well over an incredible 210 Million views.

The website has over 950 completely free lessons on a wide range of topics and styles, for complete beginners right through to working professionals. His range of instructional songbooks is always on the bestseller lists and his site has received many accolades from the press and many of the guitar greats including Mark Knopfler, Brian May, and Steve Vai.

"One of the most influential guitar teachers in history." – The Independent Newspaper.

"If you told me you wanted to get going on guitar, I'd recommend Justin Sandercoe." – Mark Knopfler.

He worked with Katie Melua from 2004-2008, starting as her guitar teacher and then joining her live band in which he played many amazing gigs including Live Earth, The World Music Awards and many big TV and radio shows around the world. He also worked with Carla Bruni, Cathy Dennis, The Counterfeit Stones, and more.

His alternative pop band We Came As Strangers releases their third album, Eyedom on August 31st, 2015.
Why do I like Guitar Pro?
I love lots of things about Guitar Pro, as a teaching tool, it's fantastic that students can hear more than just their part, and being able to slow it all down to play along and learn it is super cool. It's also interesting for composition when I'm designing multiple parts I can hear them as I go and experiment in ways that would take longer to play and re-record over and over." Justin Sanderco.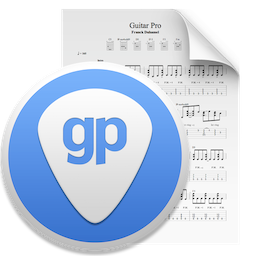 justin_sandercoe-eric_clapton_style.gp
The official Guitar Pro tabs and scores library