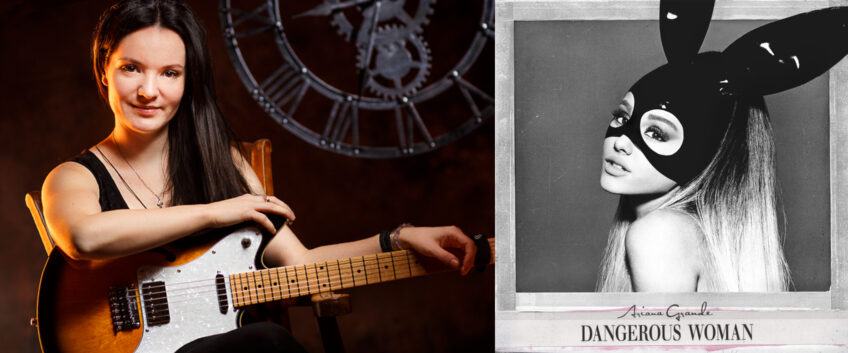 Ariana Grande's "Dangerous Woman", by Anouck André (Guitar Cover)
Last update:
Author: Thomas Duflos
Anouck André invites you to play the guitar solo in the Ariana Grande song "Dangerous Woman".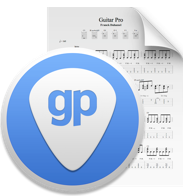 "Dangerous_Woman.gp"
(click the icon to download the Guitar Pro 7 file)

"Dangerous_Woman.gpx"
(click the icon to download the Guitar Pro 6 file)
Hello everybody!

To celebrate the release of Guitar Pro 7, how about we discover together the guitar solo in "Dangerous Woman", a song from Ariana Grande's self-titled album.

This solo is of intermediate level, and includes certain traits that will surely challenge you!

Make sure your play the trills clear in the first part, and that you synchronize your right and left hands properly for an articulate rendition of the thirty-second notes at the end.

This solo is a great exercise that brings together trills, bends, stretching and moving over a number of positions on the minor pentatonic scale.

I also invite you to check out GuitarUp, the resource weblogs I edit for inquiring guitar players – including free lessons, licks, backing tracks, and reviews.

Every lesson on my blog includes a Guitar Pro file to download, because this program still remains the number 1 pedagogical tool for guitarists developing their style.

Please do ask me your questions in the comments. A bientôt !
– Anouck
Check out Anouck's blog
GuitarUp brings you various licks and exercises.
Do not miss out, visit it.
Lick #6: Jazz-fusion: modes in the style of Tim Miller
Lick #5: Jazz-blues in F Major
Picture of Anouck by Vincent Photographie
Leave a comment
Your email address will not be published.
The official Guitar Pro tabs and scores library
Free
Guitar Pro tabs
pack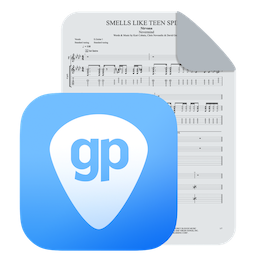 Download hundreds of riffs, licks, and exercises to spice up your guitar practice time.
Get the latest Guitar Pro generation