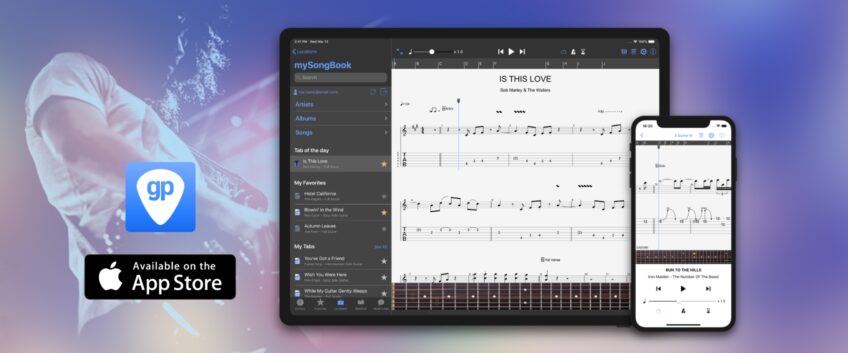 Guitar Pro for iOS : New update 1.9.0
Last update:
We've added a few great features to the latest version of Guitar Pro for iOS: a new player interface, the ability to switch to dark mode, and the power to access the entire mySongBook library for monthly subscribers. Download version 1.9.0 from the App Store today.
There are 3 new things to try:
1. Start using dark mode
The Guitar Pro application for iOS now integrates the dark mode, which highlights the score and relegates commands and menus to the background. The white color of the application's background becomes darker to alleviate eye fatigue.

To enable or disable the dark mode, click on Settings (sprocket-wheel icon), available in the top right corner of your application when you are reading or editing a score, and then enable or disable dark mode in the Interface section.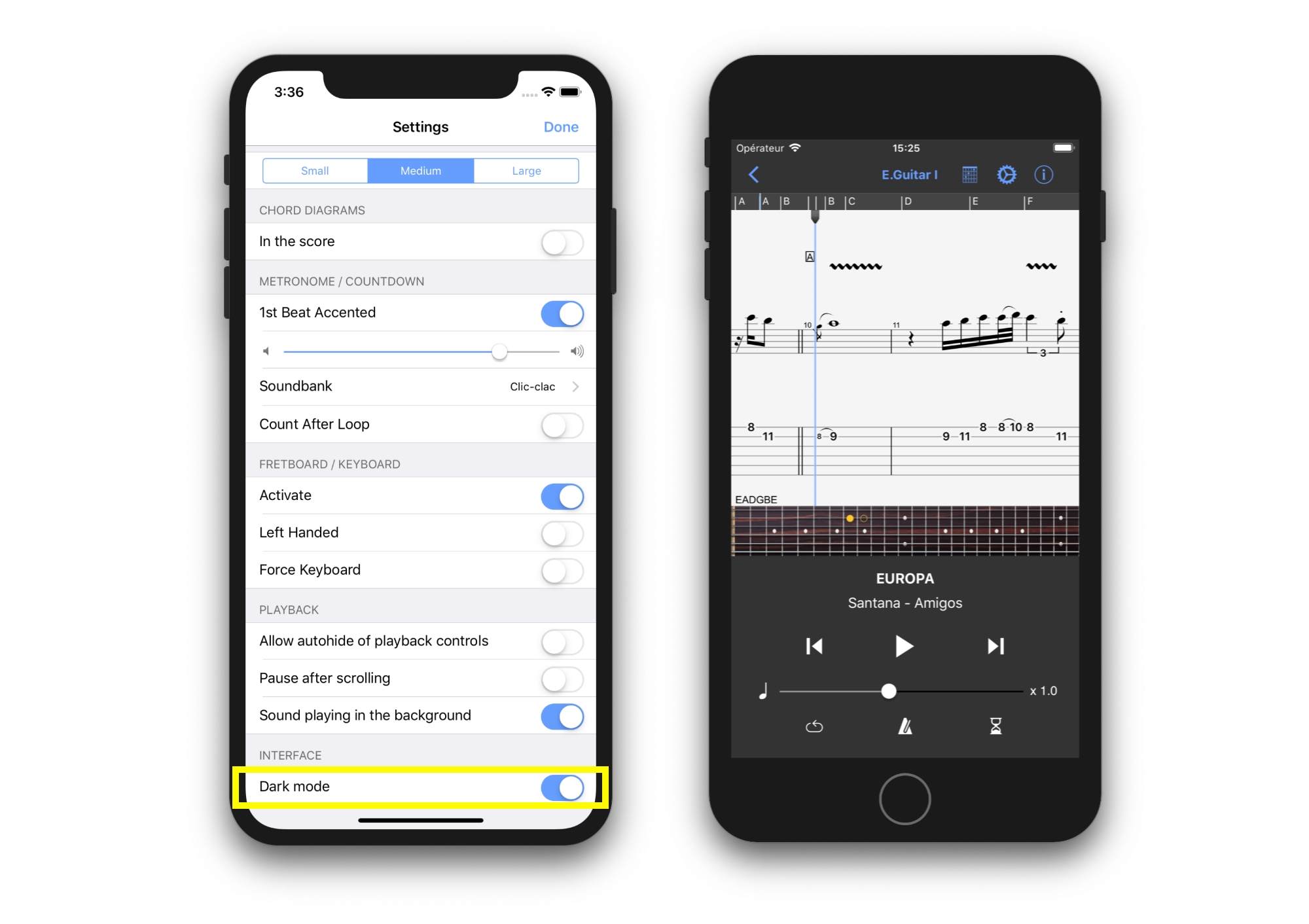 2. Access to the entire mySongBook library for monthly subscribers
If you use mySongBook, our paid tablature and music-score service, you can now access the entire library from the application with your monthly subscription. Every day, you can also access one score for free and learn a new song.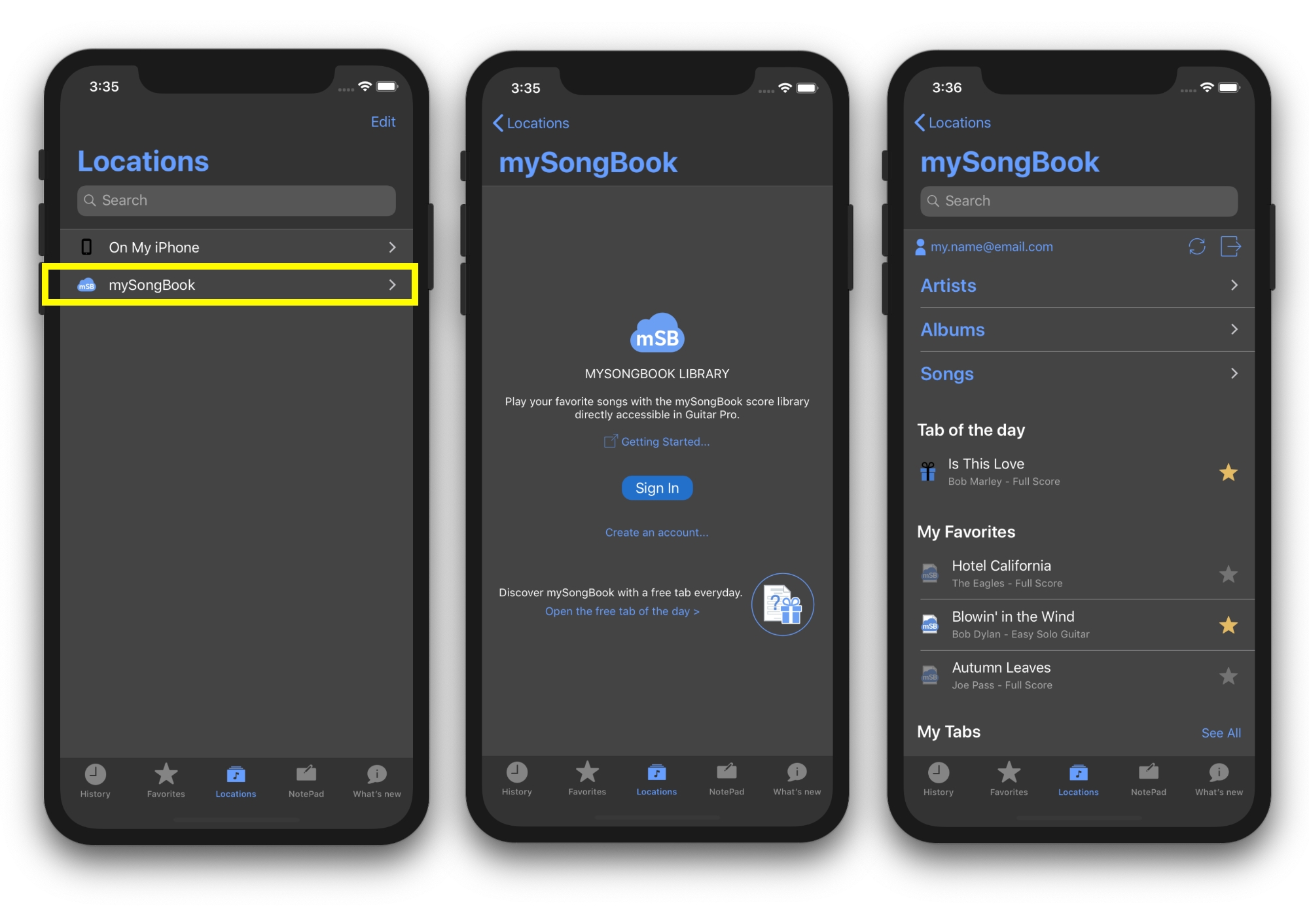 3. Ergonomic and functional enhancements
Several ergonomic changes and enhancements have been added to this update.
Changes to the score player: the buttons that allow you to play a score, change the tempo, play in a loop and use the metronome or visual countdown have been enlarged for easier use and adapted to the most recent devices. It is also possible to automatically hide those buttons when playing a score in the application Settings.
New simplified file browser: all your music scores and tablatures are available in the Locations section for easier access to the files on your device or via mySongBook. Two new info items about the score are now displayed: an icon with the file format used, and the album's name.
More efficient search engine: it searches for files in the phone/tablet and on mySongBook. The search results are displayed according to artists, albums and songs.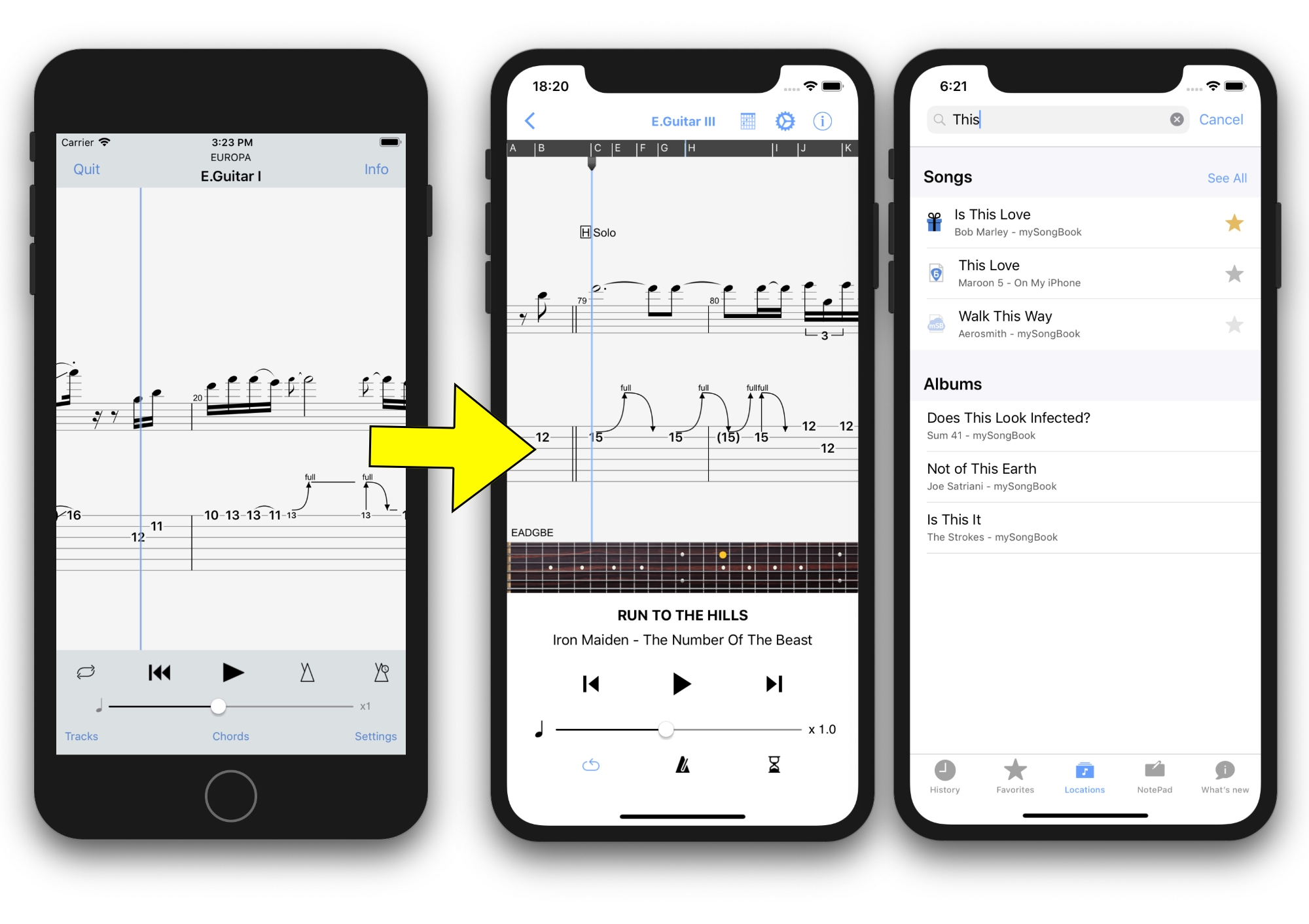 An update for the Android version will come soon. Download Guitar Pro today from the AppStore or Google Play!

How to update your Guitar Pro application
Open the App Store and tap Updates.
Find the Guitar Pro application and tap Update.
If asked, enter your Apple ID password. The update will download and install.
Need help to use the application
Please have a look at the tutorials available in our support section or contact our team to share your suggestions, feedback, or to report a bug.
Leave a comment
Your email address will not be published.
The official Guitar Pro tabs and scores library
Free
Guitar Pro tabs
pack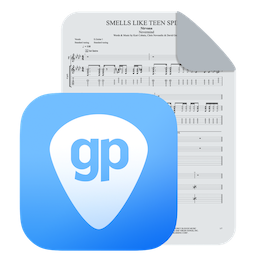 Download hundreds of riffs, licks, and exercises to spice up your guitar practice time.
Get the latest Guitar Pro generation