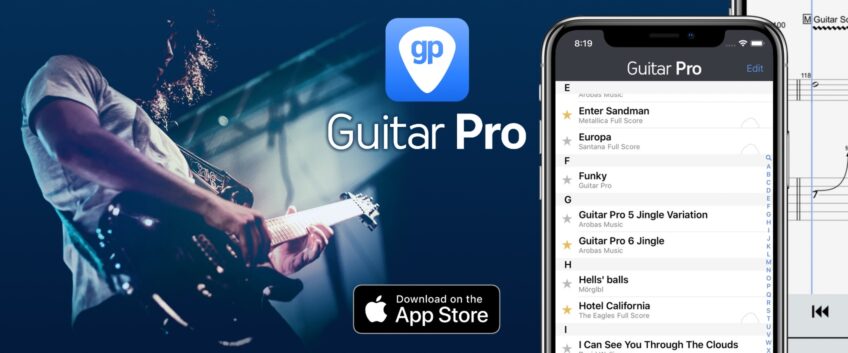 Guitar Pro for iOS, now compatible with Guitar Pro 7
Last update:
Author: Thomas Duflos
We've updated our iOS app. This new version is now compatible with Guitar Pro 7. Let's take a look at what's new in Guitar Pro 1.8.0.

You can now:
Open Guitar Pro 7 files (.gp format)
Export the compositions made on the NotePad into Guitar Pro 7 format
Get new icon and color changes in the interface that match the Guitar Pro 7 design
New look for the Guitar Pro 7 app
To visually mark the new compatibility of the mobile app with Guitar Pro 7, the application icon and interface colors have been changed. The Guitar Pro 6 red is replaced by the Guitar Pro 7 blue. Your favorite music scores (available in the File Library) are also more visible as they're identified with a yellow star.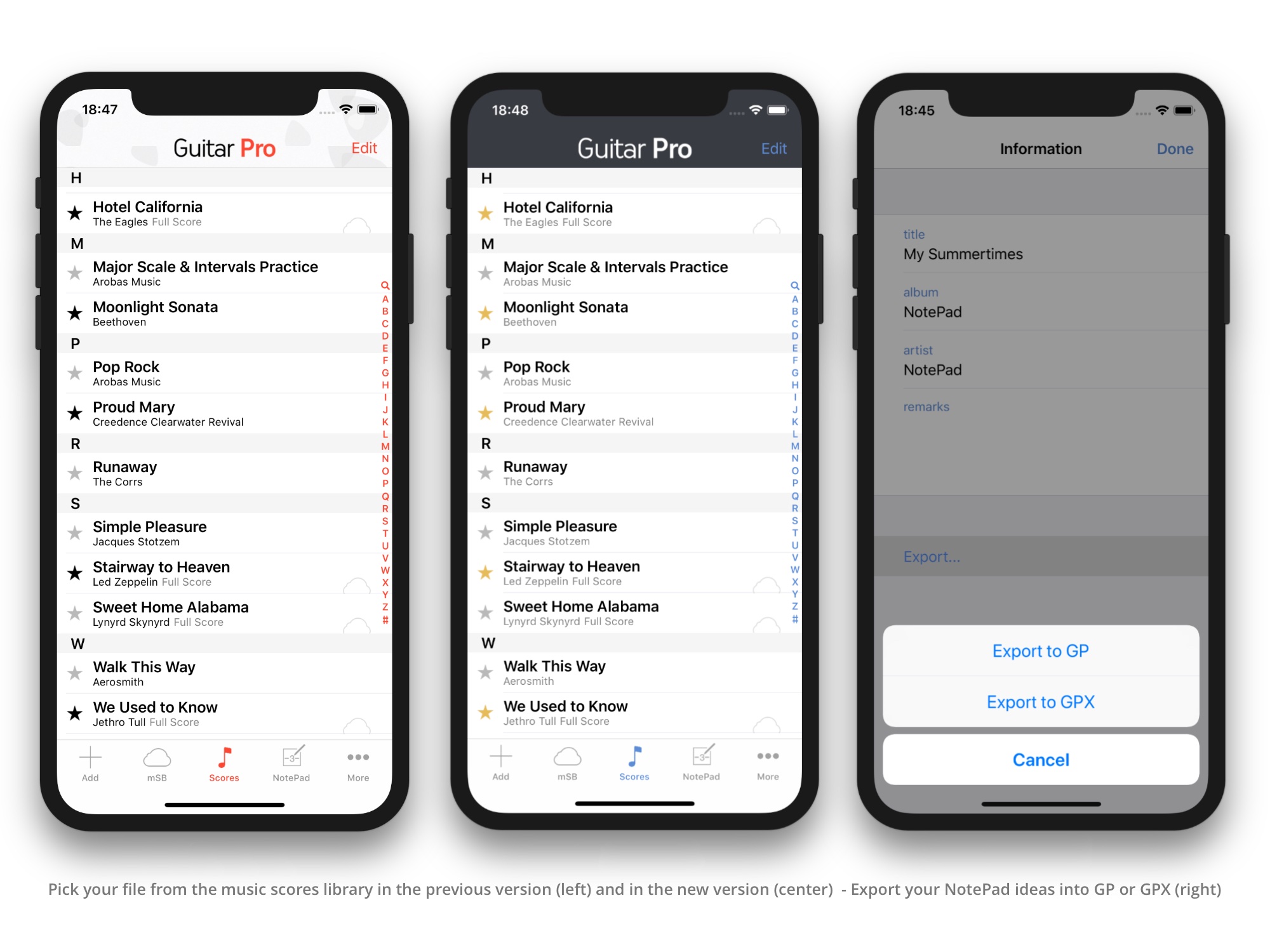 Compatibility with Guitar Pro 7
Music scores library
You can now hear and read your Guitar Pro 7 files in the app. This application is a complete sheet-music and tablature player that allows you to open the following file formats:
Guitar Pro 3 .gp3
Guitar Pro 4 .gp4
Guitar Pro 5 .gp5
Guitar Pro 6 .gpx
Guitar Pro 7 .gp
PowerTab .ptb
This app is the perfect tool for learning, practicing, and playing your favorite compositions and songs anywhere, anytime. Choose the notation mode for display (tablature, standard notation, or slash), add or hide the fretboard/keyboard, use the metronome and the visual countdown, change the tempo, transpose your piece by half-tones.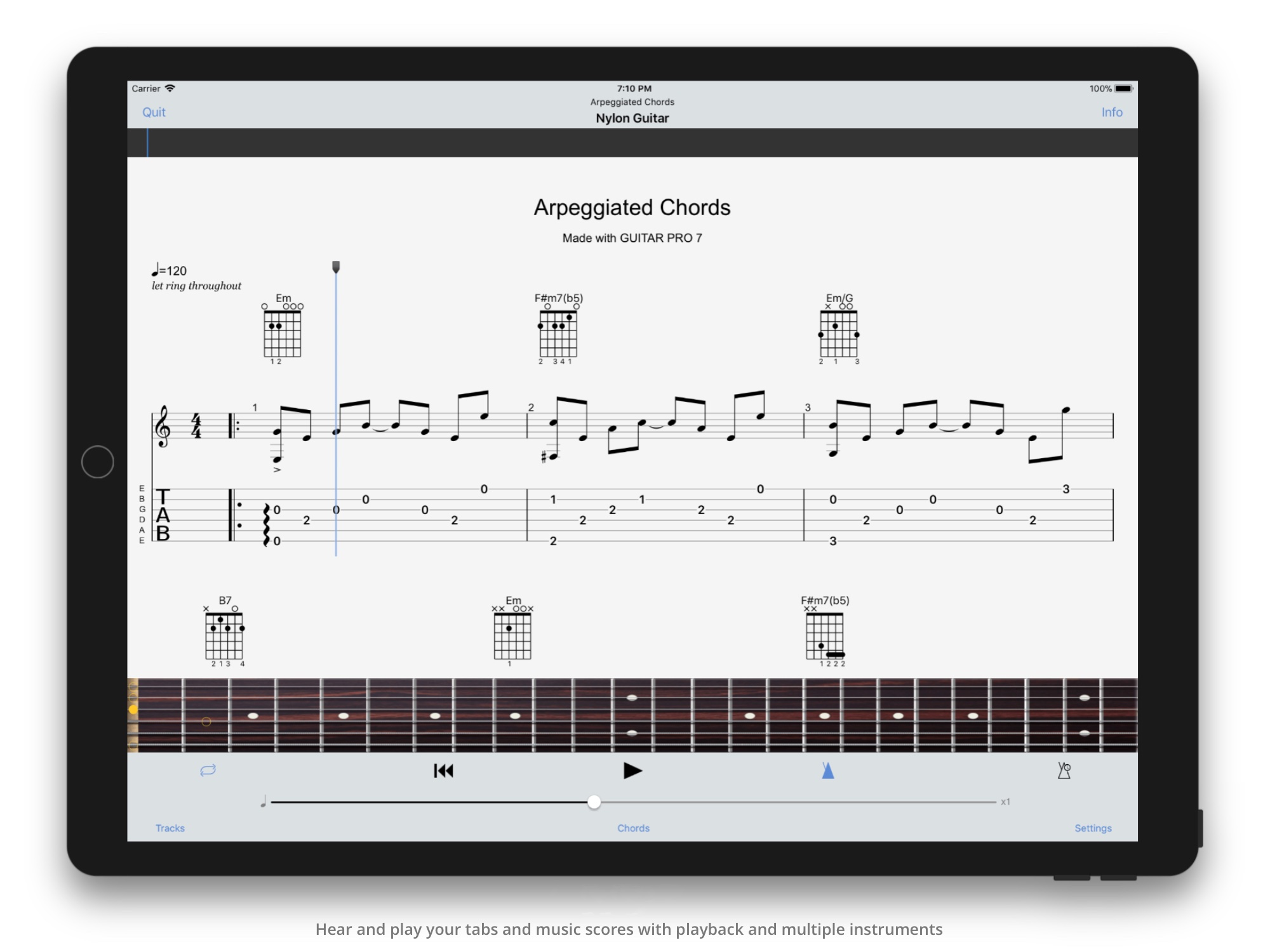 NotePad tool
You can use the NotePad tool to write up a riff idea or a melody. It is now possible with this update to export your composition into .gpx and .gp formats (Guitar Pro 6 and 7) and later carry on with your song in Guitar Pro for Windows or Mac.
The NotePad tool allows you to create a single-track tablature for guitar, bass, banjo, ukulele, and mandolin in your application. Customize the tuning (3- to 8-string instruments), the tempo, the sound (19 sounds available) and find all of the usual musical symbols pertaining to the guitar and to other stringed instruments.
This version also includes some bug fixes and improvements to bring you the very best of the Guitar Pro experience.
An update for the Android version will come next. Download it today from the AppStore or Google Play!
How to update your Guitar Pro application
Open the App Store and tap Updates.
Find the Guitar Pro application and tap Update.
If asked, enter your Apple ID password. The update will download and install.
Need help to use the application
Please have a look at the tutorials available in our support section or contact our team to share your suggestions, feedback, or to report a bug.
Leave a comment
Your email address will not be published.
The official Guitar Pro tabs and scores library
Free
Guitar Pro tabs
pack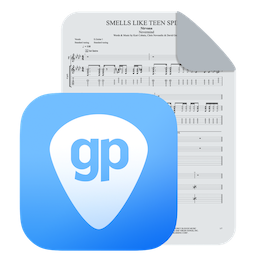 Download hundreds of riffs, licks, and exercises to spice up your guitar practice time.
Get the latest Guitar Pro generation