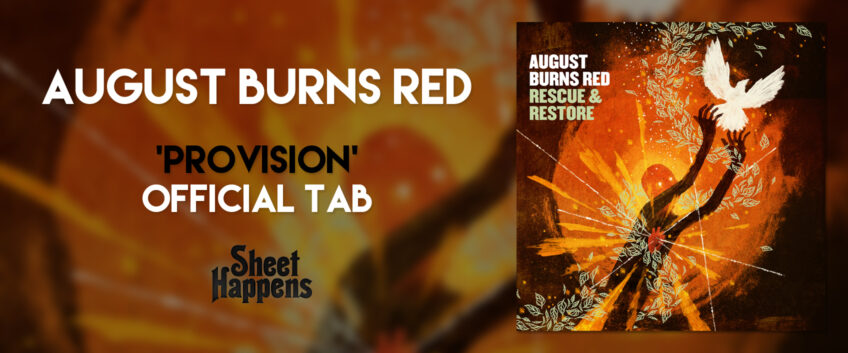 August Burns Red Guitarist Offers you his Guitar Pro Tab for "Provision"
Last update:
Author: Thomas Duflos
JB Brubaker, the talented riff maker in August Burns Red, has just released a Tab Book for the album "Rescue & Restore" on Sheet Happens Publishing. He is giving us the pleasure of offering his tab for the song "Provision". Enjoy!


"Provision-August_Burns_Red.gpx"
(click on the image to download the Guitar Pro tab)
About "Provision"
"Provision is the first song on "Rescue & Restore" and happens to be one of my favorite songs we ever wrote. It's dark and intense with nearly non-stop lead work. The first part of the song starts with a shreddy lead followed by a ripping thrash riff that is still pretty difficult for me after a couple years of playing it. I suppose some parts are never easy, even after you've got them down.

The bridge of the song is a brooding Egyptian sounding section utilizing a crunch tone we've seldom used in the past. I get to play a guitar solo about 3/4 of the way through which is fun. There's a little tapping and a bunch of quick pull off stuff that is a lot of fun to play.

Aside from a couple quick breakdown rhythms, there aren't a lot of breaks on the lead guitar side of things, but wouldn't you rather be riffing than chugging an open chord anyways? I hope anyone who takes the time learning this song has as much fun with it as I did while writing it."

– JB Brubaker (August Burns Red)
Get your copy of the official August Burns Red Tab Book
You can purchase the complete guitar transcription tab book for "Rescue & Restore", the lastest studio album by August Burns Red, on Sheet Happens' website.
Follow August Burns Red on…
Leave a comment
Your email address will not be published.
The official Guitar Pro tabs and scores library
Free
Guitar Pro tabs
pack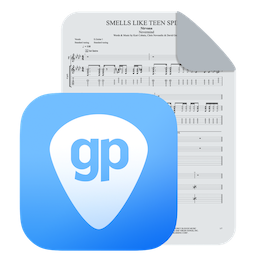 Download hundreds of riffs, licks, and exercises to spice up your guitar practice time.
Get the latest Guitar Pro generation