Noelle Dos Anjos
Metal, Brazil
Noelle is a guitarist and a singer from Brazil. She started her musical journey playing the violin as a kid and a teenager.

At the age of 20, her passion for metal music led her to pick up her first electric guitar.

Mostly self-taught, she started sharing her guitar progress on YouTube, which kept her quite motivated with the instrument.

Throughout the years, she played in different bands as a guitarist, ranging from rock music to thrash metal.

In 2019, she decided to learn metal singing and founded the metal band NUNGARA, where she plays the guitar and sings.

Since that same year, Noelle has been live streaming music on Twitch with a very warm and inspiring community.
Why do I like Guitar Pro?
I've been using Guitar Pro since I started playing guitar in 2009 and it's my absolute favorite tool to write and read tabs. 
It allows me to create tabs for my original music in a very intuitive and straightforward way and easily share them with my bandmates. 
Guitar Pro also makes the process of learning and practicing songs very uncomplicated, it's possible to loop separate parts, slow down the tempo of the songs, change the tuning of the instruments and quickly edit tabs to suit different playing styles.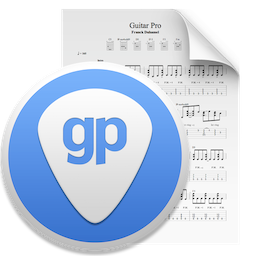 Nungara-Sumauma.gp
The official Guitar Pro tabs and scores library