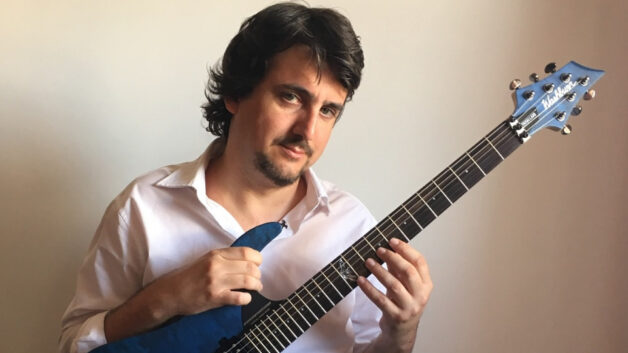 Andrea Quartarone
Fusion, Italy
At the age of 13, Andrea was awarded as "Best Young European Talent" at the international competition for electric guitarists in Losanna.

Since 1997 Andrea has released 10 instrumental albums and he is now working on a new album with Ric Fierabracci and Thomas Lang and Atma Anur. It will be recorded in Los Angeles.

Teacher, guitar player, and director of GAN (Guitar Academy Network) Andrea also played on stage with Mark Whitfield, Muriel Anderson, Paul Gilbert, Dave Scott, and many other artists.

Andrea is inviting us to play one of his instrumental work called "Escape from Paradigm", a fast and impressive instrumental piece.

"Escape from paradigm" is included in a CD project that Andrea realized with his Academy in 2011, it is called "Guitar Academy 2011". Andrea said that "the title of this tune is referring to the possibility that everyone should escape from every social and existential paradigm that life is offering us every day."

Here is some advice from Andrea to help you learn this piece:

At first, try to study it very slowly, and during the first riff, coordinate the "G" open string with a legato. The aim is to try to have a good balance between the "ostinato" open string and the other notes. Then play the first melody with a "violin" voice. You should try to play the B section only in alternate picking and not in sweep picking.
Why do I like Guitar Pro?
Guitar Pro is a multitude of things in just one software. I greatly appreciate the possibility of transcribing my music with high precision and simplicity. It is a great tool for teaching and for preparing my weekly lessons.
I like Guitar Pro because it allows me to reach a deeper and more complete level of music awareness.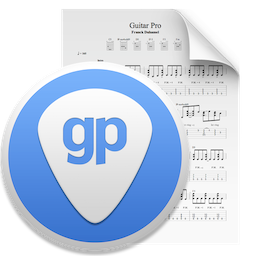 andrea_quartarone-escape_from_paradigm.gp
The official Guitar Pro tabs and scores library