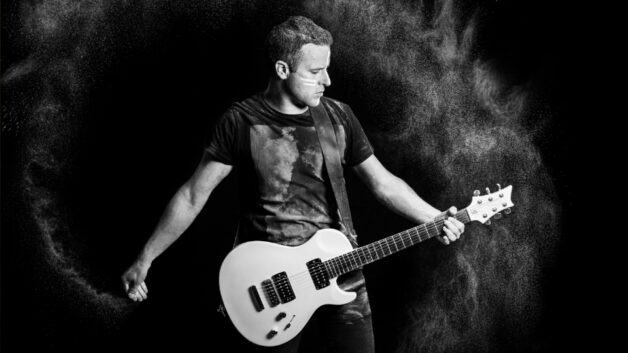 Alex Cordo
Fusion, France
Alex Cordo (Alexandre Martin) began his musical journey with the viola and classical music. Fan of Iron Maiden and hard-rock, he decided to start learning the guitar and became passionate about the instrument while listening to Joe Satriani.
The greatest shredders, such as Yngwie Malmsteen and Marty Friedman, greatly influenced his playing. He then left high school to become a professional and joined AIMRA, a jazz school, then the Conservatory of Music (CRR of Chalon-sur-Saône).

This classical heritage has led him to revisit the symphonic repertoire in metal version (Moussorgski, Holst, Stravinsky, Handel..) in his album entitled Classics.

"As I studied more and more complex works, I turned to classical and contemporary music. For example, I am a big fan of Giya Kancheli or Alfred Schnittke."

Since 2015 you can find his monthly educational sections in the magazine Guitar Part, in which lessons are given to guitarists from beginner to advanced level.

In 2016, he composed Origami, an instrumental album in which heavy metal, progressive and aerial rock music mingle in a universe where virtuosity is always at the service of musicality.

Alex Cordo also teaches at the Conservatory of Music and holds a State diploma, and is a permanent teacher in a SMAC (Scène de Musiques Actuelles Conventionnée) and regularly gives masterclasses throughout France, and online on the UguitarTool website.
Why do I like Guitar Pro?
It was when I needed to edit complex scores for my projects that I turned to Guitar Pro. Intuitive and complete, it is for me today an essential tool, especially for the daily work of the instrument, for pedagogy, or for composition.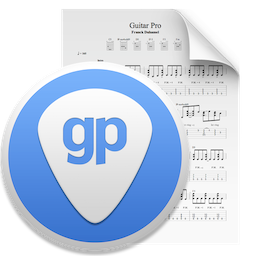 sunny_day_for_an_opossum.gp
The official Guitar Pro tabs and scores library