Camilla Sperati
Fusion, Italy
Camilla Sperati is a 22-year-old professional guitarist living in Rome, Italy. She started playing guitar at 11 years old.

In fact, her friends, who used to play music together, fascinated her and made her want to play the guitar.

Her favorite style is fusion, and her biggest influences are Guthrie Govan, Greg Howe, Andy Timmons, and Plini.

In 2017, Camilla won a full scholarship for the Summer Programs of Berklee College of Music and she is now endorsed by several well-known brands such as Yamaha, Line6, and Reference Cables.

In addition to being active on social media, where she shares original compositions and solos, Camilla teaches guitar to many students around the world.

Over the past few months, she has been focusing on her upcoming album, which is scheduled for release soon.
Why do I like Guitar Pro?
I've been using Guitar Pro since forever, I think it's the easiest way to transcribe music and it really makes the process of learning faster.
It's very clean and fast working, I would recommend it to anyone!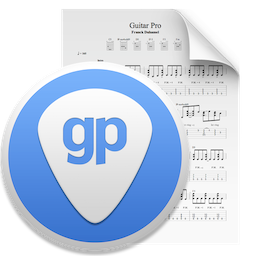 Camilla-Sperati_fusionvibes.gp
The official Guitar Pro tabs and scores library