Devin Shawn
Acoustic, United States
Born and raised in central Texas, Devin has been studying guitar for the past 25 years. He started out learning classic rock and blues on an old Stratocaster and it wasn't long before he discovered his love for country lead guitar.

Devin has performed on 6t​ h ​Street in Austin, Texas several times and he enjoys practicing and teaching guitar on a daily basis. Today, he specializes in playing traditional country and bluegrass on acoustic guitar.

Devin has produced guitar lesson videos on his YouTube channel for the past ten years, and in 2016, he started countryguitaronline.com which has grown into one of the best country and bluegrass guitar lesson websites on the internet.
Why do I like Guitar Pro?
I think Guitar Pro is the best guitar tablature software on the market by far. It's powerful, easy to use, and I really like the modern layout. I use Guitar Pro for creating all of the tablature files that go along with my guitar lesson videos, but I also use it all the time for tabbing out different licks and ideas that I come up with when I'm practicing guitar for fun.
My favorite part about Guitar Pro is the "Musical Notation Stylesheet" that lets you customize how your tablature looks — there are a ton of different options to adjust font, spacing, and just about anything else you can think of when it comes to tweaking the overall style of your tablature.
I also like that you can layer in multiple tracks of several different instruments and play them back at the same time.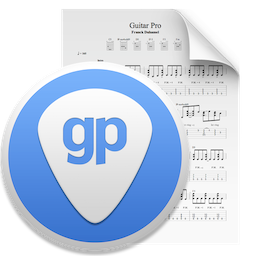 devin_shawn_easy_drop_d_country_riffs.gp
The official Guitar Pro tabs and scores library