Sophie Burrell
Metal, United Kingdom
Sophie is a musician, teacher, and social media influencer based in the UK. From the age of 5, she knew she had a strong passion for music.

Now 22 years old, she has been playing guitar and singing for over a decade. Since graduating from music college, Sophie has been working as a guitar teacher and session/dep guitarist, performing live shows across the country.

Over the last year, Sophie's work has become a lot more online-focused, receiving sponsorships and collaboration work with brands such as PRS Guitars, D'Addario, EVH Gear, BOSS FX, Roland, Positive Grid, and more.

Alongside teaching, performing, and creating social media content, Sophie is writing music for new projects.
Why do I like Guitar Pro?
I've been using Guitar Pro since I was 15, initially to prepare for my music exams at school! Fast forward a couple of years, Guitar Pro has become a crucial part of my life as a teacher, songwriter, and musician.
I love how straightforward Guitar Pro is to use and more importantly how efficient it is when it comes to interactive learning/playing. Not only has it helped me & my students when it comes to learning,  it's also indirectly helped me to progress with my notating skills, sight-reading, and theory! It's been an absolute game-changer for my musical journey, I'm a big fan of it!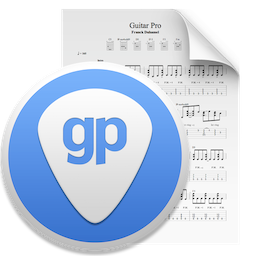 Tranquility-by-Sophie-Burrell.gp
The official Guitar Pro tabs and scores library