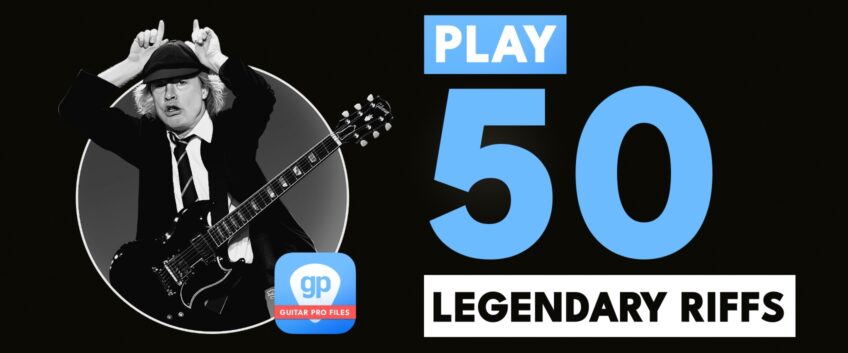 Top 50 badass guitar riffs! 🤘🏻
Last update:
Play 50 of the most famous guitar riffs to celebrate the release of the new Guitar Pro 8!
Hi everyone!

The Guitar Pro team is very happy to offer you 50 Guitar Pro files of the most famous guitarists in history. Read below to have a glimpse of what we have selected for you.

You don't have Guitar Pro yet? Download the free demo here, and you will have access to the software for 7 days!

For those who don't know yet, Guitar Pro 8 has been released! The team has worked hard to bring you new features in this new version, and this has been possible thanks to your precious feedback and support.

We thank you all for sharing your good ideas with us!

We invite you to share with us what you think of this new version of Guitar Pro and to share your suggestions in the comments below.

It's now time to grab your axe! Download these 50 tabs and make some noise with these cool tabs!

What's in this free pack of tabs?
You'll find 50 must-know riffs from famous legendary bands like AC/DC, U2, ZZ Top, Arctic Monkeys, Led Zeppelin, Metallica, Muse, The Rolling Stones, The Who, and many others.

These Guitar Pro scores can be played in Guitar Pro 7.6 and 8. In these extracts from amazing songs, you'll find the drum and bass parts too which will be great for practising. Grab your guitars!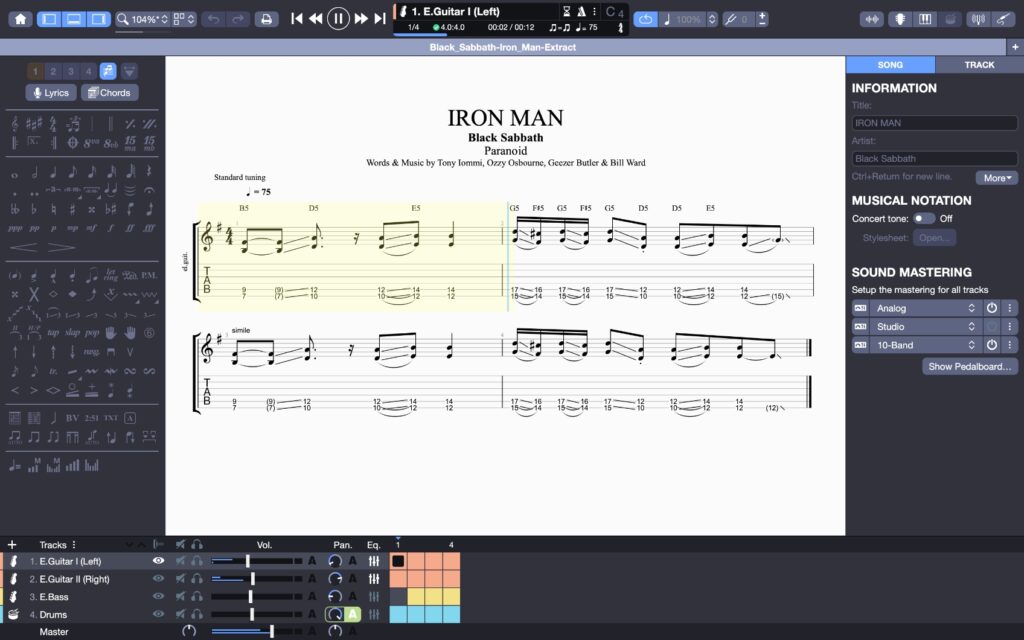 These scores come from our official mySongBook score library. Check it out here.


Discover Guitar Pro 8 – Why should you upgrade?
Leave a comment
Your email address will not be published.
The official Guitar Pro tabs and scores library
Free
Guitar Pro tabs
pack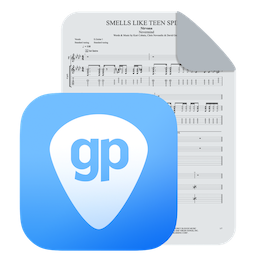 Download hundreds of riffs, licks, and exercises to spice up your guitar practice time.
Get the latest Guitar Pro generation