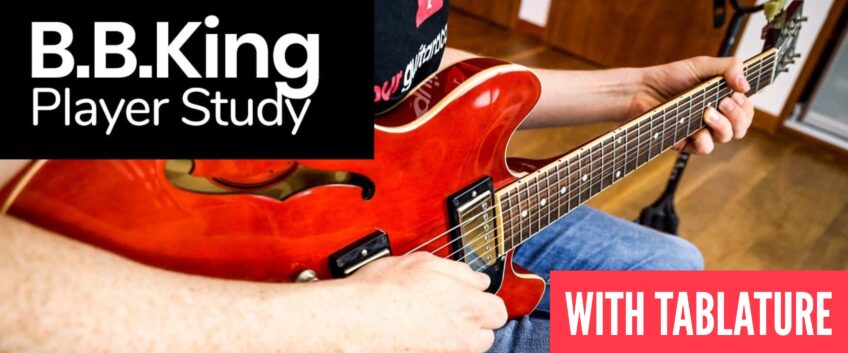 [Guitar Licks] Easy blues solo in the style of B.B King
Last update:
Authors: Dan Holton Thomas Duflos
In this lesson, Dan from Your Guitar Academy will help you play a slow and easy solo in the style of B.B King mostly using 2 pentatonic shapes. Get ready to play some tasty blues licks. Grab your guitar!
B.B.king is an absolute master of phrasing. In his soloing he is trying tell you a story, and in order to successfully tell a story, you need to know when to say something, and when not to.

This is what we are trying to achieve in this short solo! Start with a short phrase, or lick, then let it breath. Let that sound register and wash over you, before saying something new.

It's also often called 'call and response' and can massively improve your soloing.

We also tackle the vibrato and bending techniques that make the phrases so vocal like.

Enjoy!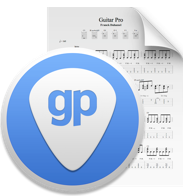 "The_Fun_is_Back_solo.gp"
(click on the picture to download the Guitar Pro 7 file)
Your Guitar Academy
"Here at Your Guitar Academy, our mission is to make you the best guitar player you can be. We will do that by providing premium guitar education to everyone across the world, no matter your finances, location or level.

We have 3 ways you can learn with us – Via our free online courses, via our Zoom guitar lessons, or via our 1-2-1 lessons with tutors in the UK (London, Leeds & Worthing, and many more).

Get in touch to have a chat with our amazing team, and we'll guide you to the perfect learning style for you!" Dan.

Leave a comment
Your email address will not be published.
The official Guitar Pro tabs and scores library
Free
Guitar Pro tabs
pack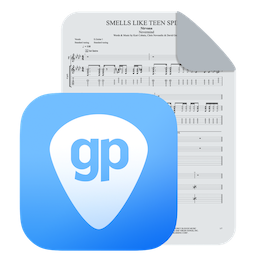 Download hundreds of riffs, licks, and exercises to spice up your guitar practice time.
Get the latest Guitar Pro generation