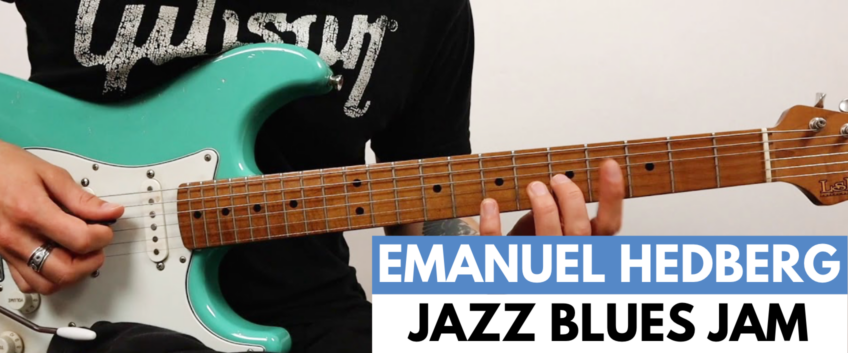 [FREE TAB] Now's the Time to Play Jazz and Blues on Guitar
Last update:
Author: Thomas Duflos
With guitarist Emanuel Hedberg blues and jazz go together well. Are you ready to take up the challenge and play one of his finest improvisation mingling minor blues and Mixolydian scales? Check it out now!
Emanuel Hedberg
Emanuel Hedberg is a successful Instagrammer from Sweden. His videos are recognizable by the very original camera angles as well as by the high quality of the guitarist's playing.

After taking 10 years of guitar lessons in Sweden, Emanuel studied music and audio engineering at the University.

Angus Young, Kirk Hammet, Kurt Cobain and Robben Ford are the guitarists who have made the biggest impact on him as a musician and guitar player. And many others like Larry Carlton, John Scofield, Matt Schofield, Pat Metheny…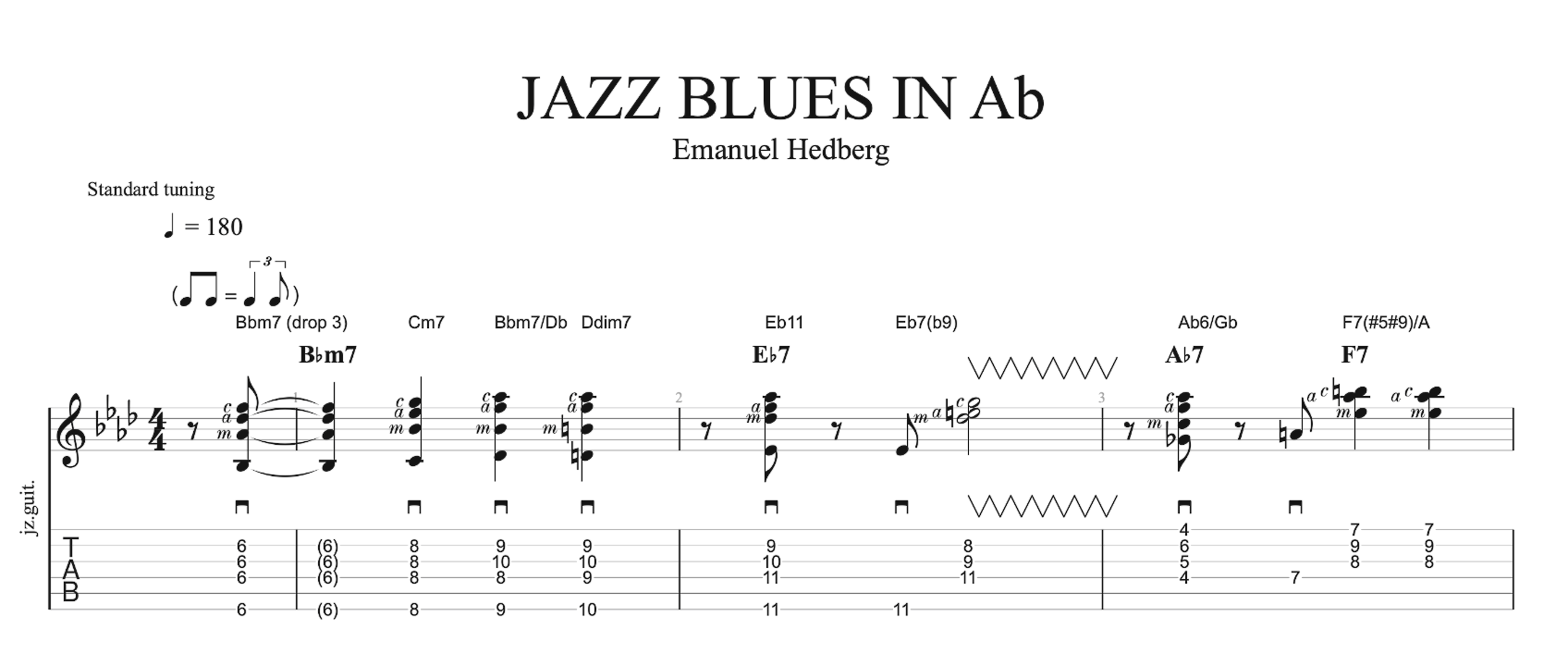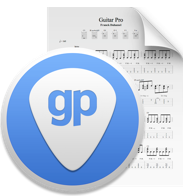 "Blues_Jazz_Jam_.gp"
(click on the picture to download the Guitar Pro 7 file)
Emanuel Hedberg about Guitar Pro 7.5
"Guitar Pro is really easy to learn and understand. You don't need to be a "rocket scientist" in order to learn it. The layout is really simple to understand and it has all the functions I need. That's why I use it and love it." Emanuel
Follow Emanuel
YouTube
https://www.youtube.com/emanuelhedberg

Instagram
https://www.instagram.com/emanuelhedberg/

Facebook
https://www.facebook.com/emanuelguitarist
Leave a comment
Your email address will not be published.
The official Guitar Pro tabs and scores library
Free
Guitar Pro tabs
pack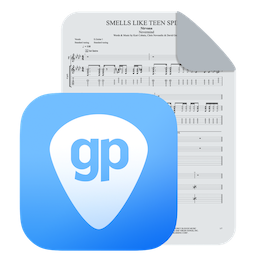 Download hundreds of riffs, licks, and exercises to spice up your guitar practice time.
Get the latest Guitar Pro generation