21 Must-Know Blues Guitar Licks Free to Download
Last update:
Author: Thomas Duflos
Do you feel that you're always playing the same pentatonic licks over and over again? Great news: we have designed a bundle of 21 Blues Licks to give your guitar playing to chew over. Hope you will enjoy this!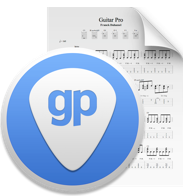 "21_Blues_Licks.zip"
(click on the image to download the .zip file for Guitar Pro 7)
What you will find in this bundle
AC/DC – The Jack (Angus Young)
Aerosmith – Walk this Way (Joe Perry)
BB King – The Thrill is Gone (BB King)
Blind Faith – Had to Cry Today (Eric Clapton)
Buddy Guy – Damn Right I've Got the Blues (Buddy Guy)
Chuck Berry – Johnny B. Goode (Chuck Berry)
Deep Purple – Lazy (Ritchie Blackmore)
Eric Clapton – Further Up on the Road (Eric Clapton)
Gary Moore – Still Got the Blues (Gary Moore)
JJ Cale – Call Me the Breeze (JJ Cale)
Jeff Beck – Goodbye Pork Pie Hat (Jeff Beck)
Jimi Hendrix – Hey Joe (Jimi Hendrix)
John Lee Hooker – The Healer (John Lee Hooker)
Johnny Winter – Rock And Roll Hoochie Koo (Johnny Winter)
Led Zeppelin – Since I've Been Loving You (Jimmy Page)
Pink Floyd – Another Brick in the Wall (p2) (David Gilmour)
Popa Chubby – Stoop Down Baby (Popa Chubby)
Robben Ford – The Brother (Robben Ford)
Stevie Ray Vaughan – Mary Had a Little Lamb (Stevie Ray Vaughan)
Ten Years After – I'm Going Home (Alvin Lee)
ZZ Top – La Grange (Billy Gibbons)
About this guitar blues bundle
Billy Gibbons, Eric Clapton, Gary Moore, Johnny Winter, Ritchie Blackmore… are you asking yourself how your favorite guitar players are soloing over a Blues chart?
In this bundle, you'll find 21 excerpts of 4 bars of some of the most famous Blues standards on guitar. All of the following tabs have been transcribed by our artistic team.
Feel free to leave a comment if you have any question about the fingerings, the licks or if you've any suggestion for the next bundle. Enjoy!
Leave a comment
Your email address will not be published.
The official Guitar Pro tabs and scores library
Free
Guitar Pro tabs
pack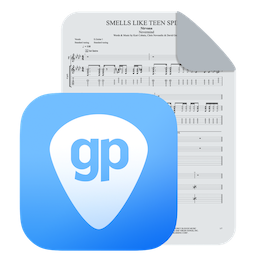 Download hundreds of riffs, licks, and exercises to spice up your guitar practice time.
Get the latest Guitar Pro generation