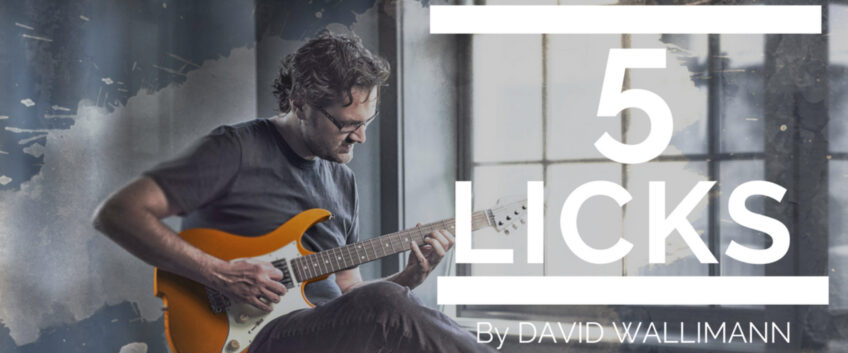 5 Simple Dorian/pentatonic licks to improve your solos – By David Wallimann
Last update:
Author: Thomas Duflos
Everyone loves some well-executed, tasty pentatonic licks. Today, David Wallimann is going to share with you, not one, not two, but five licks to make your own and pull out at your next show or jam session.
We've all heard (and probably used) some of the same classic minor pentatonic licks over and over again, to the point where we might not even think about it and they're now just patterns our fingers repeat.
The great part about these licks is that David started with the heart of some of these classic riffs, and then molded them into something different and truly refreshing from the blues licks we're so accustomed to. Designed with the A Dorian mode in mind, these licks will sound great in an A minor pentatonic context.
So go ahead and download the materials, grab your guitar, and kick on your best drive as we get started!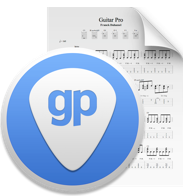 "Click on the image to download the Guitar Pro files on David's Website"
(Your email is required to download the free files)
Pentatonic Dorian Lick 1
The first lick is positioned between the first two pentatonic positions. What gives this such a unique sound is the use of a downward slide, followed by a slight bend ("micro-bend") back up to the original fret. Avoiding the perfection of the fretted note and being tasteful with vibrato can give this some excellent color and make it really pop out in a set.
Pentatonic Dorian Lick 2
This next lick is in the same position as the previous and also utilizes a "micro-bend" to add some spice. This technique "suggests" the pitch and helps keep your audience engaged and on their toes. Also, the key to this riff is locking into the 16th note feel of the backing track.
Pentatonic Dorian Lick 3
Moving on, this next riff utilizes variations of the scale to introduce different intervals and add flavor to the track. By playing a B minor pentatonic over the track, the notes stay true to the A Dorian feel but offer access to different intervals by giving you a different form to work within.
Pentatonic Dorian Lick 4
Ah, here comes a classic. Working within the second position A minor pentatonic again, this lick uses a very familiar bend-based riff as its foundation. Pay close attention to your finger position and pick attack to stay fluid and emphasize the feel here.
Pentatonic Dorian Lick 5
The last lick is definitely the funkiest of the bunch! Bends on bends on bends, but this time we're utilizing pre-bends (a-la Jeff Beck). This lick is another reminder that throwing in small tonal imperfections can create some great ear-candy, as long as you respect the overall feel of the track.
Hopefully, these licks have inspired you to try some new techniques or they have given you a new form to play around in. Perfectly executed bends and lightning shreds are great, but sometimes some intentional imperfections can really turn heads and get people into what you're playing.
If you didn't download the materials before reading this, go ahead and do it now: they're totally free and a great practice tool!
And if you learned something new or even just enjoyed jamming along, feel free to subscribe to David's YouTube channel for more videos on improvisation and putting music theory into practice.
It's also a great place to leave David a comment on what you got out of this or would like to see more of in the future.
Thanks for watching, and practice well!
FOLLOW DAVID WALLIMANN
Leave a comment
Your email address will not be published.
The official Guitar Pro tabs and scores library
Free
Guitar Pro tabs
pack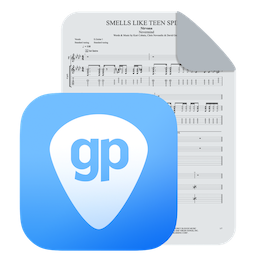 Download hundreds of riffs, licks, and exercises to spice up your guitar practice time.
Get the latest Guitar Pro generation