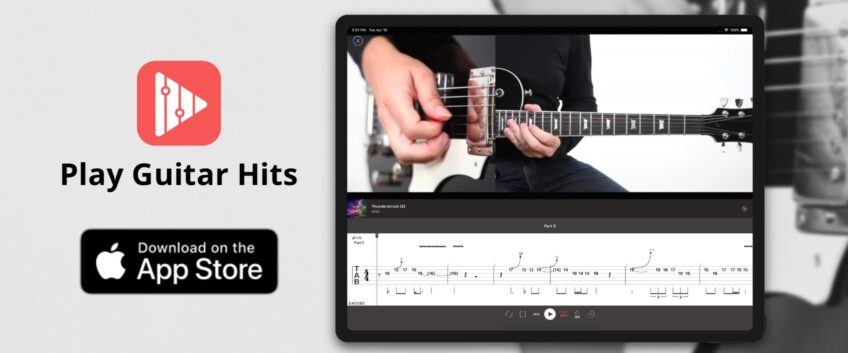 Play Guitar Hits now available on the App Store
Last update:
Author: Thomas Duflos
Are you ready? Arobas Music and App Steel joined forces to create Play Guitar Hits, a new app to learn guitar playing along with your favorite songs. The app can be downloaded for free on the App Store with 3 songs to test.
Have fun learning at your own pace hit songs such as Back in Black, Hysteria, Come As You Are, Where Is My Mind, Big Jet Plane and many more on your iPhone and iPad.
Why should you use Play Guitar Hits?
Learn your favorite songs with a left/right hand video synchronized to the sheet music. You can set the video to display: left hand, right hand or both.

Also, choose the music notation to display among the standard notation, tablature, slash or use the fretboard view.

Play songs that are adapted to your level. 4 levels are available: beginner, easy, medium, hard.

Make progress step by step with songs divided into short parts.

Use the full-length backing tracks to practice as if you were playing with an actual band.

Learn at your pace, when and where you want with a series of useful practicing tools: adjust tempo, loop a section, metronome, and countdown.

Find songs for acoustic and electric guitars in many different music genres.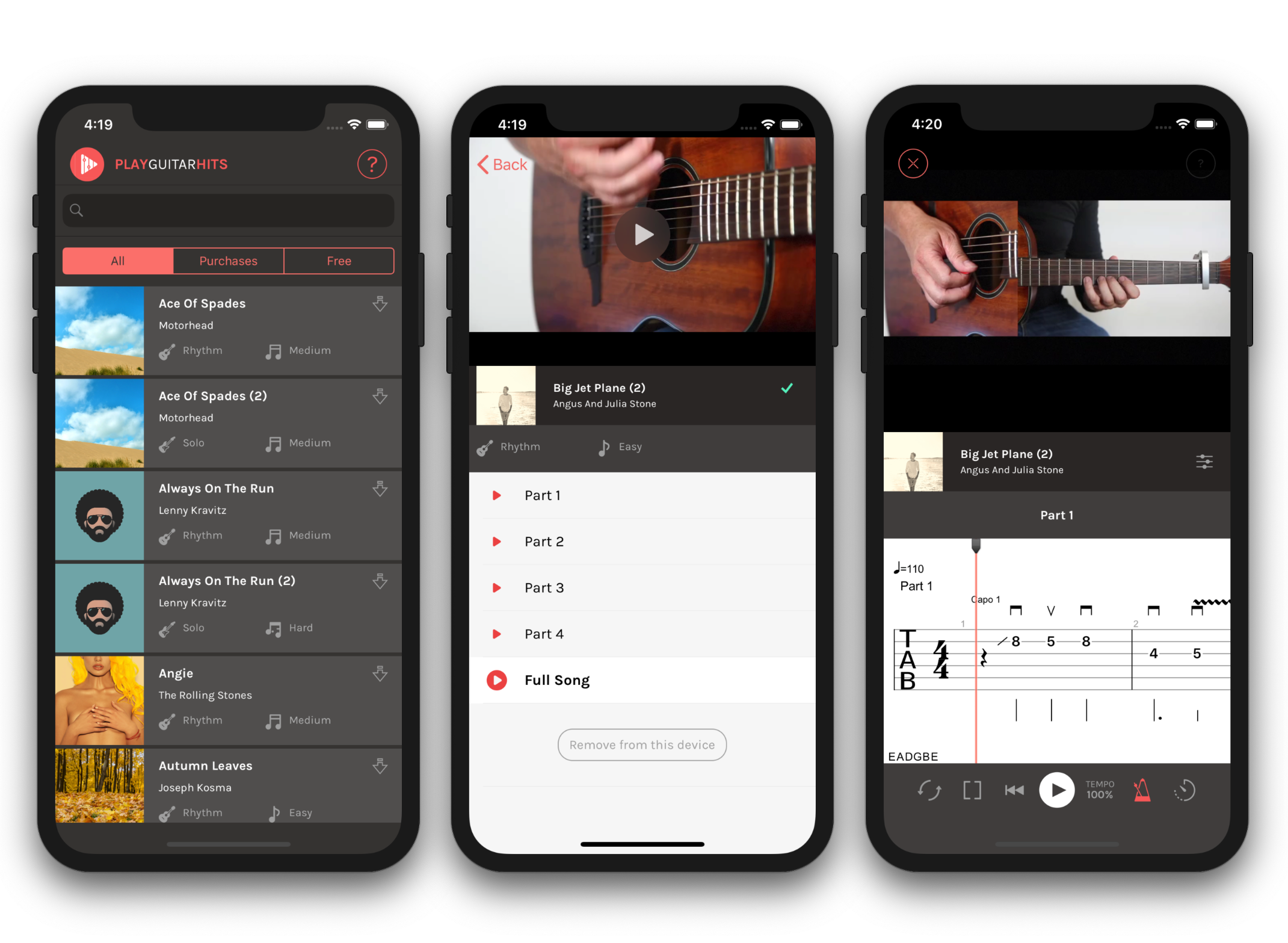 How to download the app and how much does it cost?
Download the free app here and enjoy 3 songs to test. More than 50 hit songs are available as in-app purchases for 2,29 EUR/ USD 3.

We hope that you will like this app. Feel free to send us your comments and suggestions by email at contact@playguitarhits.com.
Full list of available songs
Ace of Spades, Motorhead
Always On The Run, Lenny Kravitz
Angie, The Rolling Stones
Autumn Leaves, Joseph Kosma
Baby Can I Hold You, Tracy Chapman
Back in Black, ACDC
Big Jet Plane, Angus and Julia Stone
Black Dog, Led Zeppelin
Blackbird, The Beatles
Boom Boom, John Lee Hooker
Brown Sugar, The Rolling Stones
Bubbly, Colbie Caillat
Can't Stop, The Red Hot Chili Peppers
Clocks, Coldplay
Cocaine, Eric Clapton
Come As You Are, Nirvana
Creep, Radiohead
Crossroads, Eric Clapton
Dancing with The Devil, Marina Kaye
Don't Know Why, Norah Jones
Don't Look Back in Anger, Oasis
Get Lucky, Daft Punk
Hallelujah, Jeff Buckley
Happy Birthday, trad (Gratuit)
Heart of Gold, Neil Young
Hello, Adele
Highway to Hell, ACDC
Hoochie Coochie Man, Muddy Waters (Gratuit)
Hysteria, Muse
Imagine, John Lennon
Knocking on Heaven's Door, Bob Dylan (Gratuit)
Locked out of Heaven, Bruno Mars
Long train Running, The Doobie Brothers
No One Knows, Queens of the Stone Age
Nothing Else Matters, Metallica
One, U2
Seven Nation Army, The White Stripes
Smoke on the Water, Deep Purple
Stand by Me, John Lennon
Start Me Up, The Rolling Stones
Summertime Sadness, Lana Del Rey
Sunday Bloody Sunday, U2
The Man Who Sold the World, David Bowie
The Thrill is Gone, B. B King
The Wall, Pink Floyd
Thunderstruck, ACDC
Uptown Funk, Mark Ronson
Where Is My Mind, Pixies
Wonderwall, Oasis
Zombie, The Cranberries

Discover the complete test of Play Guitar Hits made by the site guitarsumo.com here.

Leave a comment
Your email address will not be published.
The official Guitar Pro tabs and scores library
Free
Guitar Pro tabs
pack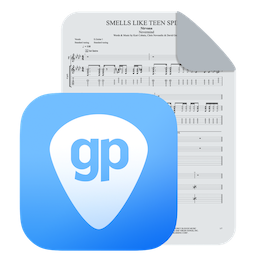 Download hundreds of riffs, licks, and exercises to spice up your guitar practice time.
Get the latest Guitar Pro generation