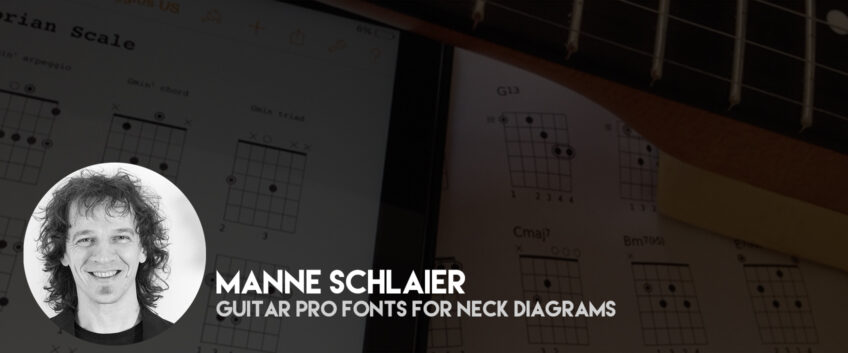 Display Scale Diagrams on your Tabs with the Awesome Manne Schlaier's Font
Last update:
With the fonts Chords and Scales you can create precise fretboard diagrams for chords, scales, arpeggios and blank diagrams in eligible applications in Mac OS X as well as in iOS in no time. Quick and easy.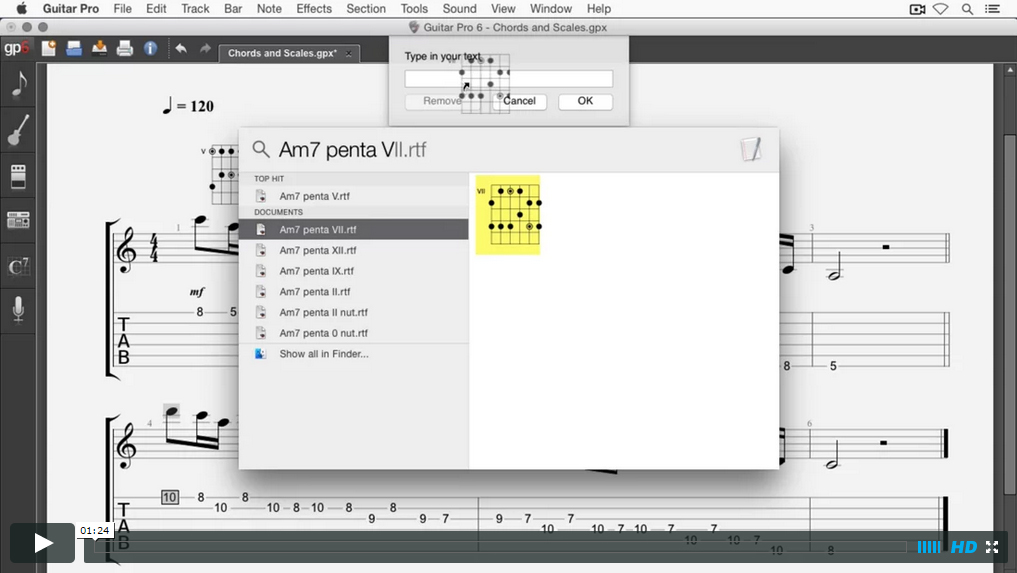 (Click on the image to watch the video).
Presentation of the font
"Add self-provided neck diagrams for guitar, bass, banjo, ukulele and other fretted instruments to sheet music, write chord boxes and scale diagrams directly into pdf- documents, print pin sharp neck diagrams in any size, export them as images to the web, save them as pdf.

The fonts Chords and Scales come with a huge library of more than 7000 editable chord, scale and arpeggio diagrams for guitar which can be dropped into other documents in Mac OS X at any time. Of course you can save your own custom diagrams and add them to this library.

As Guitar Pro supports OpenType fonts you can even add these scale, chord and arpeggio diagrams directly to Guitar Pro documents by just dragging the diagrams from Spotlight Search into Guitar Pro's text window or Lyrics panel. Alternatively you can type custom chords or scales manually with the keyboard. Watch the video for details.
About Manne Schlaier: playing guitar since more than 40 years. Professional since more than 30 years. Playing concerts with the duo Manne Schlaier and Thomas Hirt since almost 30 years all over the planet.

Hope this helps. If you need more information, please don't hesitate to contact me.

Thanks,"
– Manne
> Want to purchase the font? Visit the following page.

Follow Manne Schlaier on…
Leave a comment
Your email address will not be published.
The official Guitar Pro tabs and scores library
Free
Guitar Pro tabs
pack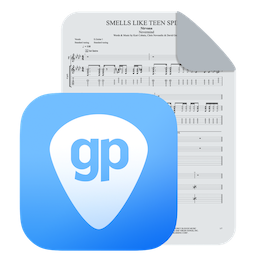 Download hundreds of riffs, licks, and exercises to spice up your guitar practice time.
Get the latest Guitar Pro generation