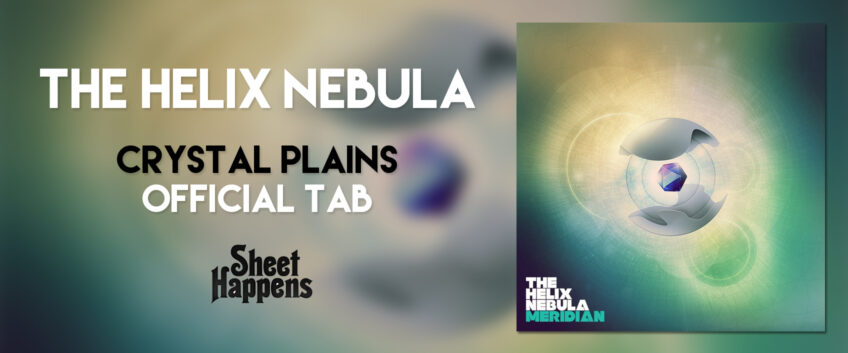 Learn to Play "Crystal Plains" by The Helix Nebula (Free Tab)
Last update:
Author: Thomas Duflos
We are really proud to partner with Sheet Happens Publishing by offering you the transcription of the song "Crystal Plains" by the Australian Metal band The Helix Nubula. Free Tab to download in the article!


"The_Helix_Nebula-Crystal_Plains.gpx"
(click on the image to download the Guitar Pro tab)
About the tab
"From a guitar standpoint Crystal Plains is probably the most challenging song on our entire EP. It incorporates everything from hybrid picking, tapping, hammer ons from no where, string skipping, legato and sweeping among various other techniques.

Not only does it have some of the hardest riffs from Meridian, but also has the largest amount of lead playing from any of our songs. The solos will really put you through your paces when it comes to alternate picking, legato playing, sweeping and tapping as all 4 techniques are used extensively.

As for the bass players, this song has a ton of variety ranging from big, steady grooves to frantic melodic passages all happening in the blink of an eye. The bass lines hold down the foundations as the guitars twist and turn on top, but at other times the bass jumps right up there blending with the guitars, ducking and weaving in and out of harmonies, unison lines and other guitar riffs."

Simon – The Helix Nebula
Get the official tab book
Grab the complete guitar transcription tab book for "Meridian", the first EP by The Helix Nebula, on Sheet Happens' website. The bass version of the book is available here.
This digital guitarbook is available at $15 and includes a 105 Page Digital "Print-Ready" PDF file.
Links
Follow The Helix Nubula on…
www.thehelixnebula.com
Facebook
Twitter
Follow Sheet Happens Publishing on…
Leave a comment
Your email address will not be published.
The official Guitar Pro tabs and scores library
Free
Guitar Pro tabs
pack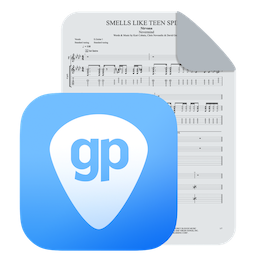 Download hundreds of riffs, licks, and exercises to spice up your guitar practice time.
Get the latest Guitar Pro generation