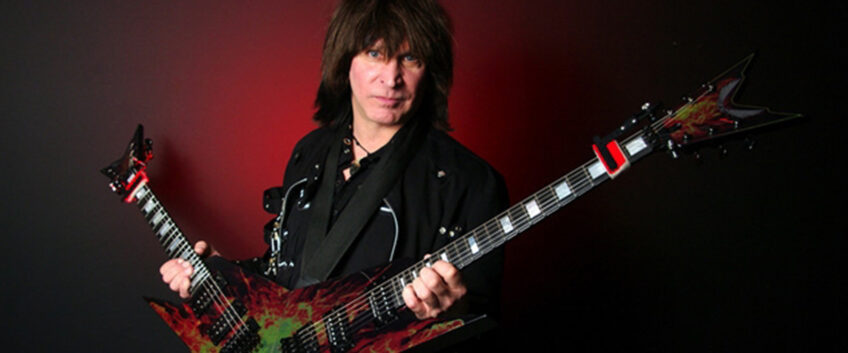 How to Play "No Boundaries" by Michael Angelo Batio (Free Tab)
Published:
Modified:
Author: Thomas Duflos
Doug Marks, the creator of "Metal Method", has teamed up with Guitar Pro to offer you exclusive guitar lessons from one of the greatest legends of Shred music: Michael Angelo Batio. In this first extract, learn to play the intro of the title "No Boundaries" from the well known educational DVD: "Speed Kills".

The lesson

"Michael-Angelo-Batio_No-Boundaries.gpx"
(click on the image to download the Guitar Pro tab)
In this example, built around the key of E minor, Michael Angelo Batio uses playing techniques such as sweeping and bends. Don't hesitate to make the most of these Guitar Pro learning tools (endless game, speed trainer, metronome, countdown) in order to work efficiently on the more technical parts of "No Boundaries".
A new lesson each week
Please visit the Metal Method website in order to make the most of all of Michael Angelo Batio's other lessons and tips. It's very easy to access his lessons: simply register online to receive the Metal Method newsletter as well as free new weekly content proposed by Michael Angelo Batio.
Links
Leave a reply
Your email address will not be published.