Lukas Kocka
Metal, Czech Republic
Lukas Kocka is a Czech guitarist, composer and teacher living in Brighton, in the United Kingdom.

At the age of 10 years old, Lukas discovered a passion for the guitar thanks to Metallica which soon became lifelong. Lukas attended a music school from the age of 16 to 20 where he was introduced to Frank Gambale by his guitar teacher.

Since then, Lukas' never-ending hunger for technicality and freedom over the fretboard was set up as the goal to conquer.

Lukas kept practising and studying hard to get as close to his goal as possible.

In 2020 Lukas founded www.modernguitarcourse.com to help aspiring guitarists on their journey and shorten their learning curve and has since built a community of over 500 students from across the globe.


Why do I like Guitar Pro?
Guitar Pro was one of the first things I started using when I began playing the guitar. Having the ability to listen to and view the music transcription at the same time while playing, absolutely blew me away.
Being also able to slow down challenging parts of songs, loop them and use the progressive speed to nail those parts helped me tremendously on my guitar journey, to this day!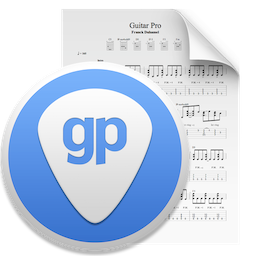 Solo-Lukas-Kocka.gp
The official Guitar Pro tabs and scores library